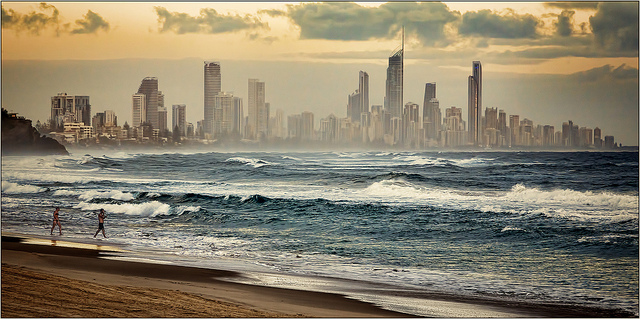 When talking about Australia, it is impossible not to mention that it is one of the leading countries when it comes to extreme water sports and fascinating natural wonders. Millions of tourists visit it each year for different reasons. It really doesn't matter what your motif is – finding out something more about new cultures is always a good idea. If you are up for visiting the Gold Coast – trust us, you will make no mistake. Here are top 7 things to do while staying there. Enjoy!
1. Currumbin Wildlife Sanctuary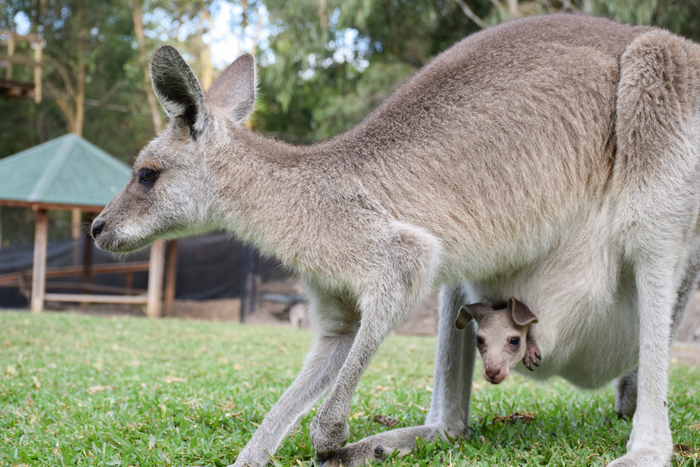 This wildlife park is particularly appropriate for family visits. All the visitors will have an opportunity to cuddle koalas, hang out with kangaroos, and even hand feed extravagantly coloured rainbow lorikeets. These birds are so friendly that they will even perch on your head! Besides that, the free-flight bird show is definitely an experience to remember.
2. Lamington National Park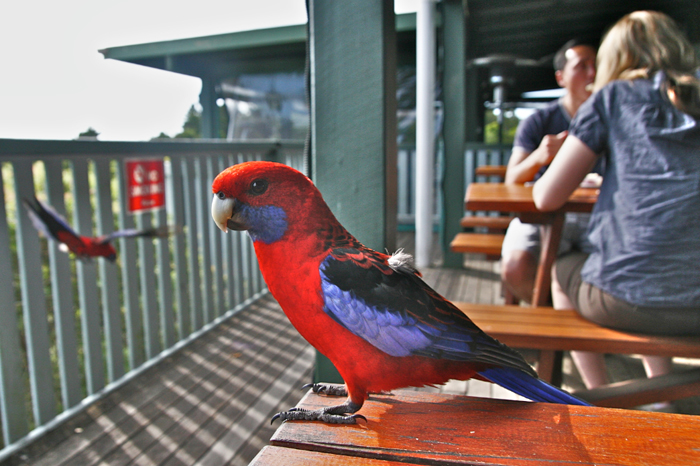 Lying on the remnants of an ancient volcano, Lamington National Park is definitely a must-see location in the Gold Coast. Its breathtaking rainforest scenery that is characterised with magnificent diversity of wildlife and numerous waterfalls makes it a perfect getaway from the city rush. Bird lovers will enjoy visiting this park, simply because there are over 190 species of vividly coloured parrots that will impress everyone.
3. Tamborine Rainforest Walk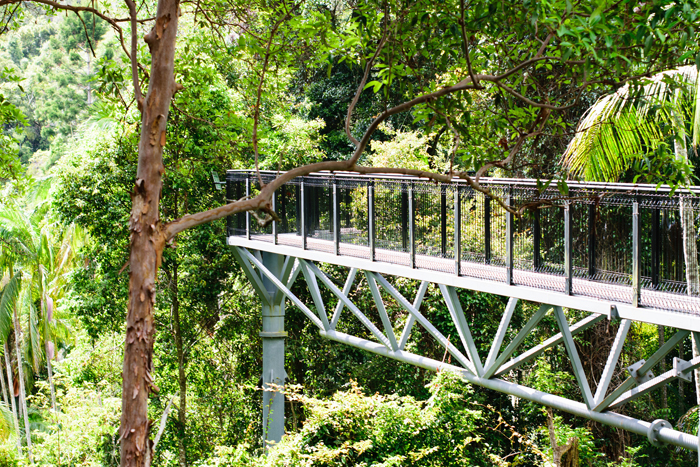 This one and a half kilometre rainforest walking experience is most certainly the right thing for you if you are a true lover of the nature and its wonders. You will get an opportunity to see the pristine beauty of the rainforest in a way that is both safe and extremely exciting. This walk includes several bridges, cantilevers and platforms that will take the experience to the new level.
4. Glow Worm Tours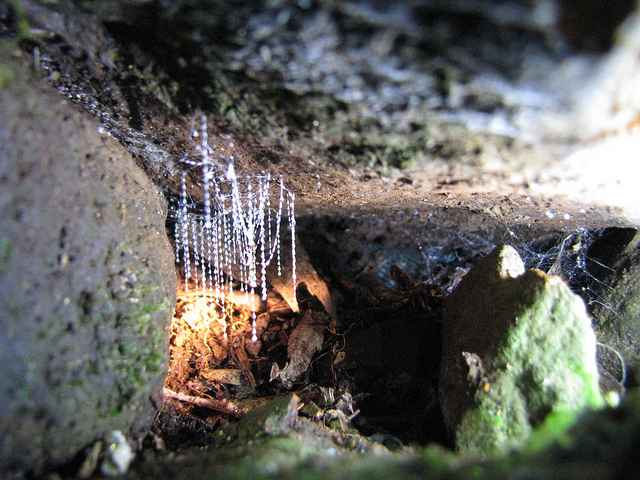 Tamborine Mountain Glow Worm Caves are located at Cedar Creek Estate, and if you are up for an amazing tour through the spectacular man-made caves – this adventure is the right one for you.  The two large chambers are interlinked by tunnels, and the first one actually presents an audiovisual display on the glow-worms and the construction of the caves. In the second one, the visitors will get to see the magical "glow-worm cave" that is filled with thousands of those glowing glow-worms. Such an experience can hardly be described by words only!
5. Whale Watching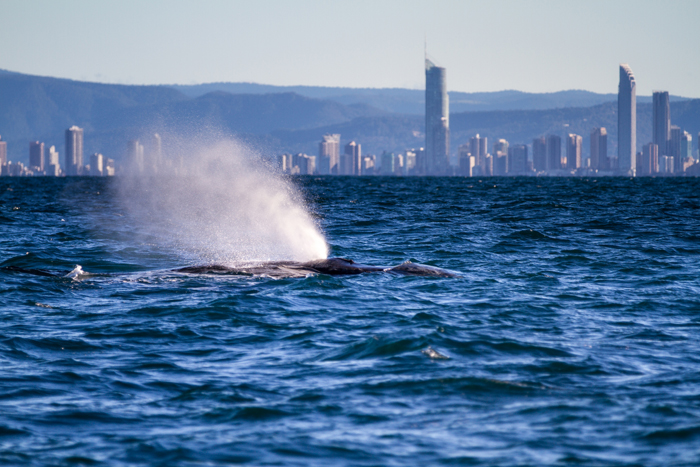 Whale watching is an absolute must while visiting the Gold Coast simply because visitors will have an opportunity to see the sea world at its finest. Getting close to the magnificent Humpback Whales in their natural habitat will definitely make some unforgettable memories. Such an experience will be enhanced even more with the image of the city skyline that glows in the background.
6. Surfers Paradise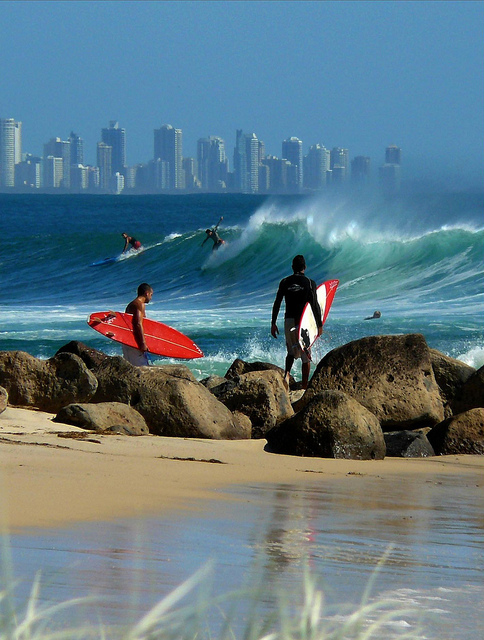 Surfers Paradise is definitely an inevitable part of visiting the Gold Coast. The name itself says that it is a true heaven for surfers from all over the globe who gather here to ride the waves. Kilometres of the stunning beaches are luring both professionals and beginners in surfing – and this place is perfect for everyone. Of course, high-quality surfboards are required, so make sure that you have checked what Natural Necessity has to offer.
7. SkyPoint Climb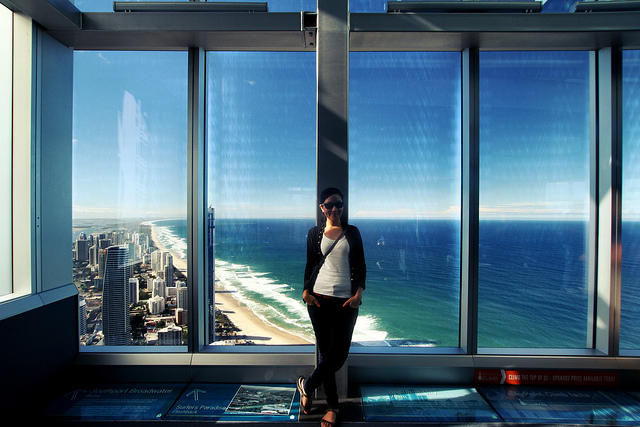 If you are seeking for the adrenaline rush, this is probably your go-to adventure. It takes place at 270 metres in the air, on the top of the Q1 building in Surfers Paradise. In fact, it is one of Australia's highest external building walks, and you can be sure that the whole experience will get your blood flowing.  The most amazing 360 degree view of the Gold Coast region will definitely leave everyone breathless.
Visiting Australia without stopping by at the Gold Coast is like visiting New York City without seeing the Statue of Liberty – it is basically impossible. Such a trip will make a perfect balance between the appreciating the natural beauties and the desire to indulge in some new adventures. Besides that, seeing some wildlife species that are native only to this part of the globe will definitely make memories that will last for a lifetime.