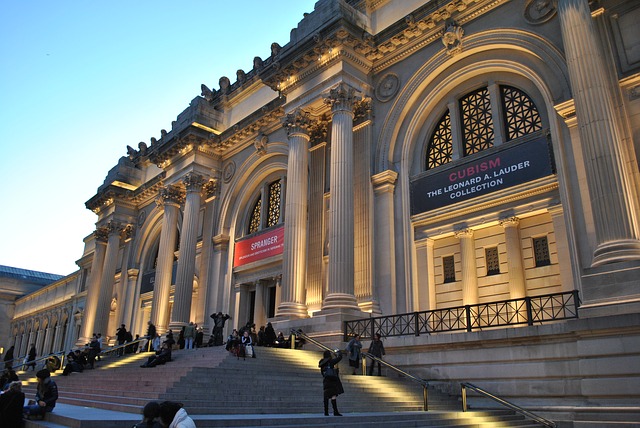 The United States is home to an amazing selection of museums, with nearly every major city being home to a few museums. These vary in size and scope, with museums showcasing all manner of different exhibitions whist others can specialise in one particular thing, such as science, art, or history.
There is a rich plethora of choices when it comes to cities in the US with great museums, with some locations having so much to offer that you would struggle to find the time to see everything! Here are just a few of the best US cities to visit for museums!
Washington D.C.
The outstanding selection of museums to be found in the nation's capital will have any science and history buff watering at the mouth, so you may need to decide on which venues you will have to drop from your itinerary during a short stay in the city.
The Smithsonian Institute is home to some truly breath-taking exhibitions and displays, which can be found throughout 19 buildings. The Air and Space Museum, Natural History, and American History Museum are amongst the best offerings, and are all entirely free to visit!
The Holocaust Memorial Museum and Museum of Crime and Punishment offer something a little different from hour standard museums, are just a few of the other notable venues that are well worth visiting during a visit to Washington D.C.
New York City
Lovers of art and history will be spoiled for choice when looking for a museum in New York City. The American Museum of Natural History has a stunning collection of artefacts that number in the millions, which can be viewed throughout the 45 different halls of the museum.
Notable displays include the fossilized remains of huge dinosaurs, and the Rose Center for Earth and Space remains one the most popular exhibitions.
The Metropolitan Museum of Art, simply referred to as the Met, is one of the most revered museums in the entire world, not just the US. It houses some truly stunning collections from all over the world and various periods of time, featuring works of classic and contemporary art.
You can find works from greats such as Van Gough and Picasso; take in ancient Greek, Roman, and Egyptian displays, as well as find many seasonal exhibitions that run for limited periods.
Seattle
Seattle's impressive collection of museums has flown under the radar when compared to some of the big hitters found in other cities in the United States, but there are no-less impressive – plus a lot less busy!
Seattle Art Museum features a rich collection of art from throughout the world. Native American and Ancient American collections showcase some amazing displays from these shores, whilst there are also collections of Mediterranean and Islamic art
The Burke Museum of Natural History and Culture has a great range of prehistoric fossils, including the skeleton of a woolly mammoth and a sabre tooth tiger. It's a great find for lovers of archaeology, anthropology and history in general.
The EMP Museum offers something a little different, being an interactive museum with exhibitions and displays focusing on contemporary pop culture. Here you can find collections of rare musical artefacts from famous Seattle musicians, including Nirvana and Jimi Hendrix.