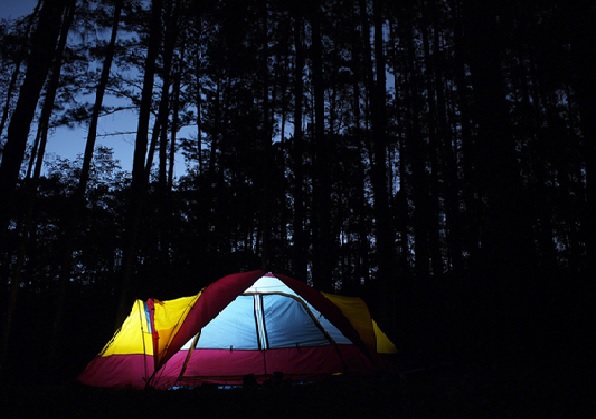 Traveling with the kids is challenging because they all have different needs. How do you please them without ruining your holiday? Well, that's simple – take them into the wild. Safari trips and trekking holidays are an opportunity to show them how beautiful nature can be. Most kids love animals, so make sure to pick a spot that's safe but entertaining. Prior to getting started, you need to prepare. Here are some tips to help you make a trip into the wild fun for the whole family.
Choose your destination
If you're traveling locally, then you are advised to take the car. This way you can pack toys and games, stop whenever you want, wherever you want, and even pack extra gear like: camping tents, foldable chairs, inflatable mattresses and more. However, if you've decided to go someplace out of the country, traveling by plane might seem like the best idea. The world is packed with amazing destinations for kids. Africa for example, is a kid-friendly heaven. Everywhere you look there's a heard of wild animals running around, zoos and natural reserves surrounded by forests and abundant vegetation. If your goal is to go trekking and camping, renting a car as soon as you've reached a destination is highly advised. Give your kids the liberty to pick a spot and make the most of your journey.
Why is Africa the best place to travel with kids?
There's something about Africa that appeals to kids. Traveling on an SUV in the desert to see zebras, elephants, buffaloes and leopards is not something children get to experience daily. The Okavango Delta, Zimbabwe, Tanzania, Namibia, Mauritius and of course South Africa, are destinations that will leave the kids speechless.
Zimbabwe in particular, prides with some of the best travel spots in the world. Take the kids to Victoria Falls and let them admire the stunning cascades. If you can afford to spend a little more, take them on a helicopter ride above the waterfalls. The flight takes for about 15 minutes, and the experience will certainly be worth every penny you've spent. Among other entertaining activities you can with toddlers here we should also mention tiger fishing on the Zambezi River, horseback riding through the Hwange Park, hiking the Chimanimani Mountains and photographic safari experience on a jeep.
Tips for a camping & trekking adventure
Families fond of camping and trekking activities should stick to South Africa because it is safer for the kids. Rent a car in Cape Town and venture into the wild. Explore the outskirts of the city by exploring the winelands and the wild parks, and pick a spot to camp. We recommend Table Mountain National Park. Make sure to have proper equipment with you: weather proof clothes, boots, hats, GPS or a map, pills for the kids, thermal bags, food, and water.
If you don't own a tent, you can check out the Orangekloof Tents, which is a camping facility in the area with wooden cottages. Book one in advance and pay with a credit to confirm your reservation. The park boasts with a myriad of activities for kids. Go trekking and hiking, or explore Table Mountain with the cable car. The abundant wildlife in the area will definitely exceed all your expectations. For some relaxation, you can check Boulders Beach. Kids can feed the penguins while the parents sit back, relax and enjoy the sun.
Planning the perfect getaway into the wild is a lot easier than it looks. Before planning an itinerary, make sure to check the weather conditions as well. South Africa is nice and warm all years, although in some of the country it can get pretty hot in the summer. Make the most of your journey and enjoy every minutes of your holiday. Apart from proper clothing, food and extra gear, you should also have a first aid kit with you. Keep the kids – and yourself – safe and choose trails that are accessible for everyone.
Last but not least, get informed before leaving. Make sure all reservations are in check, and know that traveling to a country like South Africa might require additional vaccination. Have the time of your life with the kids, and they'll remember the experience for many years to come.
About the author: Peter Smith is a travelling freak who has travelled many destinations around the world. He also loves writing about his traveling experiences and the places he has explored. He writes for a site https://yellowzebrasafaris.com/ offering luxury African safari holidays and tours.