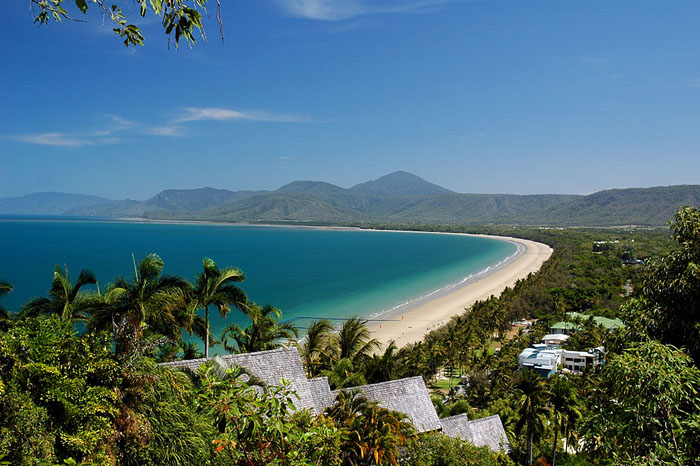 While visiting Australia, make sure to take time and go over to Port Douglas in the east. Not only will you be able to see a multitude of different landscape melt into one, but you will also have the chance to explore it. No matter what you like, there's something for everyone in this amazing city, your only worry should be choosing what to do next.
Go to the Beach
One of the main reasons why you came to Australia is to explore its many beautiful and amazing beaches. Port Douglas has a few you must check out before you leave. However, if you want to find out what it feels like to be one of the elite, make sure to go and visit the FourMileBeach. Prepare to feel the fine sand between your toes and a breeze in your hair, but don't forget to put on sun cream or you might feel the sun getting hotter.
Take a Ride through Australia's Wildlife
Even though there are many wildlife sanctuaries throughout Australia, the one in Port Douglas deserves a special mention. This wildlife habitat has many features; Among them, you have interactive feeding of animals, a chance to cuddle with some of the most lovable creatures, and to see dangerous animals up close and personal.
See What the Great Barrier Reef Is All About
If you never had the chance before to visit the Great Barrier Reef, then you're in for a treat. Luckily, there are many cruises to present this natural wonder in all of its might. Moreover, you will get the opportunity to dive in and see what the underwater fauna and flora looks like as well. Remember to follow your guide's warnings, otherwise, you might get lost in the many wonders around you.
For the More Adventurous Type
Seeing that you had your fair share of fun in the sun and water, it is perhaps time to venture to the other side of the country. The Daintree rainforest is a challenging but worthy experience you can take on by yourself or with a group. Make sure that you pack your camera as you will have a chance to see much of the natural flora and fauna. Plan to stay for a couple of days at least, because the rainforest is impossible to cover in just a single day.
Take a Breather
After travelling all around Port Douglas, it is time to finally take it easy and relax a bit. Finding the right hotel will take some time, and you shouldn't rush it or you could end up paying more than you intended to. However, almost all Port Douglas resorts have a discount depending on how long you're staying and what kind of features you would like. The only thing left to do is pick out a room with a view. Don't forget to make sure it's cool enough (in shade or air-conditioned)to survive the hot weather. Your room will be your personal sanctuary where you can retreat to, once you're finished with exploring for the day.
Come and visit Port Douglas if you prefer a quieter and more carefree experience. There are plenty of opportunities to have fun and to explore a variety of destinations, as well as to see the Australian wildlife. When planning your trip make sure to reserve your room as soon as possible. Once you arrive, though, it will be difficult to say goodbye. So, in order to make the most of the experience: go offline and truly enjoy the natural beauties in and all around Port Douglas.