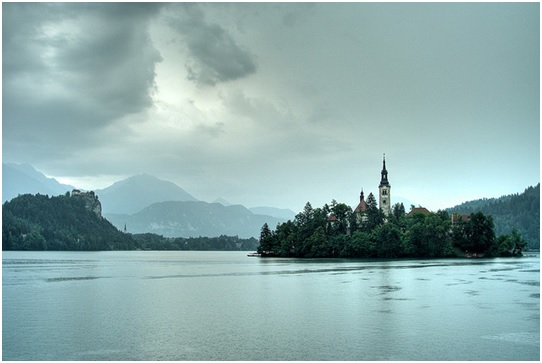 We all want to feel healthier and be more productive at work. But we can't do that if we don't take a break every once in awhile. Our bodies need to relax. Eastern Europe is an ideal travel spot; the cities are architectural, incredibly diverse and entertaining. Whether you want to try out adventurous activities and go hiking in Slovenia's Julian Alps, or you'd rather opt for a romantic boat trip on Ohře River in the Czech Republic, we must admit that this side of the continent has something for everyone. Check out these amazing destinations!
Slovenia's Julian Alps
The Julian Alps are a mountain range in the Southern Limestone Alps that stretch from northeastern Italy all the way to the beautiful country of Slovenia. A large part of the range is included in the Triglav National Park. Mount Triglav, the highest peak in Slovenia, is the national pride of the nation; many foreigners come here to climb all the way to the top, especially in the summer when the weather is so nice. It is believed that it was named after an ancient pagan deity or after its three-headed mountain peak.
Bosnia & Herzegovina's Sarajevo
Many superb places of interest are located just 30 minutes away from downtown Sarajevo. The beautiful capital city of Bosnia & Herzegovina is circled by breathtaking mountains. The lush peaks are becoming increasingly more popular. The Olympic Mountains are a very popular travel destination in spring and summer; so if you love trekking and hiking make sure to check them out. Include Umoljani and Lukomir villages on your itinerary as well, and just enjoy the unspoiled wildlife of an extremely traditional Eastern European country.
Croatia's Mljet Island
Mljet is one of the most beautiful travel destinations in Croatia. Visitors can enjoy the Mljet National Park, as well as the island's main activities and facilities. Summer terraces offer entertainment programs for travelers with the authentic atmosphere of the Mediterranean. Its surroundings are filled with beautiful beaches and breathtaking scenery. Some would say that Mljet is one of the most abundant and rugged forest islands in the Adriatic. It is isolated from the main land, which makes it an ideal getaway for couples and newlyweds seeking for supreme relaxation.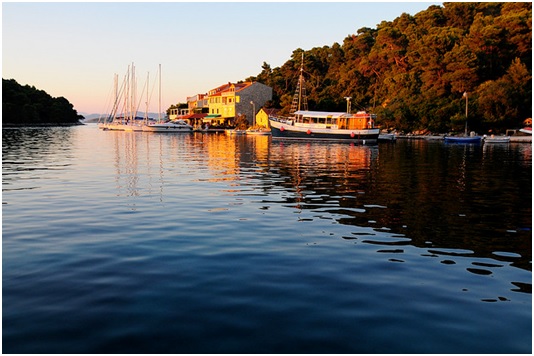 Orheiul Vechi, Moldova
Orheiul Vechi is a historical and archaeological complex of Trebujeni, Moldova. Its ancient city of Rîbniţa is a unique open-air natural and historical complex. Rîbniţa has a special status and is the most important cultural site in Moldova. Currently, it is in the process of nomination which would include it on UNESCO's World Heritage List. Orheiul Vechi contains traces of different civilizations, including earthen and wooden traces of Geto-Dacian fortress.
Tallinn, Estonia
Tallinn is the beautiful capital city of Estonia. Its spectacular landscape and traditional architecture can almost guarantee that Tallinn and Estonia were part of the Soviet Union 20 years ago. The capital is full of hotels, sushi bars, lovely cafes and very helpful people. Tallinn on the other hand, is a refreshing blend of medieval edifices and modern buildings. It has one of the best preserved ancient cities in Europe with ancient walls, cobbled alleys and towers which carry a legacy of 850 years of history during which the city was ruled by the Swedes, Germans, Danes and Russians. Tallinn's Old Town is known around the world for its authentic Hanseatic architecture, so make sure to include it on your must-see places of interest of Eastern Europe.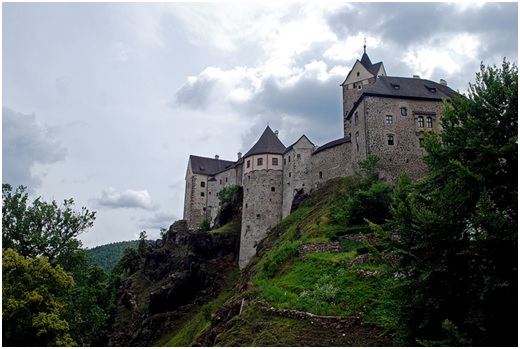 Czech Republic's Loket
Positioned in Sokolov District, Czech Republic, Loket is a surreal medieval-inspired city. Its most amazing attraction in Loket Castle, a 12th-century Gothic style citadel located on a massive rock, about 12 km from Karlovy Vary, and surrounded by the Ohře River. It was once known as "the Impregnable Castle of Bohemia" because of its thick walls. The spectacular edifice is one of the oldest and most valuable historical stone castles in Czech Republic. Every year the town plays host to an Opera Festival, with performances of the National Opera in an outdoor amphitheater.
Eastern Europe is delightful! Traveling to this side of Europe will definitely make up for some very good memories. Sightseeing, trekking, boating, shopping, and numerous other activities, are waiting for you.
About the author: Peter Smith is a travelling freak who has travelled many destinations around the world. He also loves writing about his traveling experiences and the places he has explored. He writes for Baltic Travel Company which is Specialists in Nordic, Scandinavian, Baltic and Eastern European Holidays.