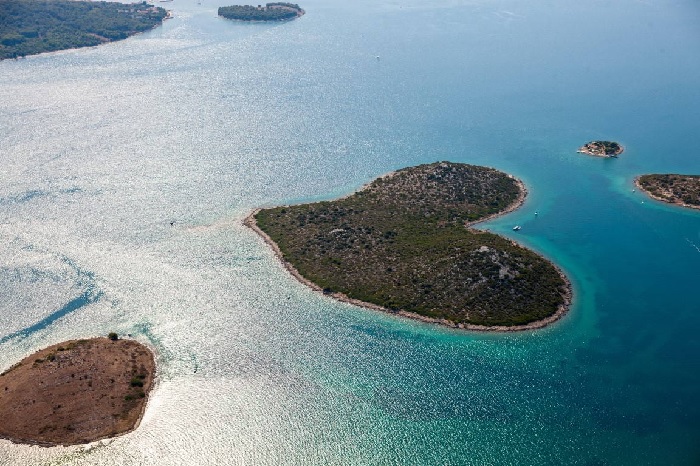 Long strolls on the beach go hand in hand with romance. Due to its magnificent coastline, Croatia is naturally one of the most romantic destinations on the planet. Of course, what makes a place romantic is subjective. Some prefer tranquillity, candlelight dinners and sunsets while others love sunbathing, exploring and being adventurous. Thankfully, the sheer diversity of Croatia's islands makes certain there is something for everyone. Below are some of the best islands for a romantic getaway in the country whether you are on your first date or your honeymoon:
Proizd – for sunbathing lovers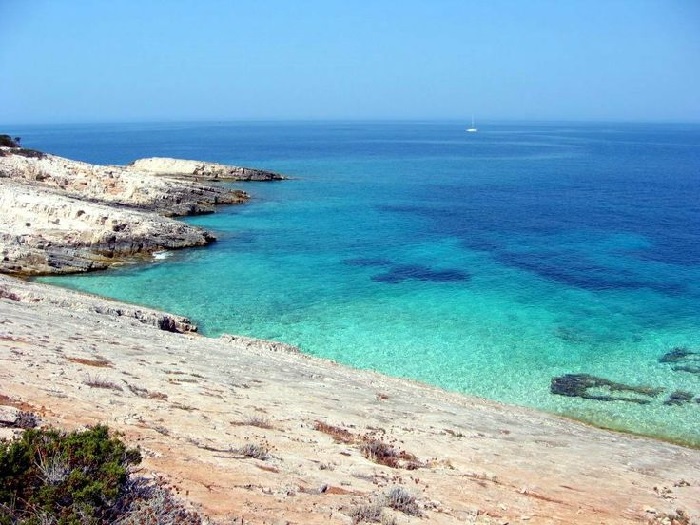 image source: Pinterest
Proizd is perhaps the most fantastic place for lovers to sunbath and enjoy the beach in the entire Dalmatia. The sloping rock beaches of this island attract thousands of lovers who love the idea of spreading their towel over a striking geological feature. Proizd is actually more of an islet than an island, and visitors can reach it by taxi boats from Korcula on the port of Vela Luka. Proizd has among the most unique beaches, which have beautiful stone plates that shelve into turquoise waters. The real beauty of the island emerges in the evening when its rocks turn color from grey to gold while the sun is descending slowly. To enjoy being on the island, book apartments or rooms around Vela Luka.
Mljet – for the legend seekers romantics

image source: Wikipedia
This national park island is a buzz of activity during the day as hundreds of people stream in from Dubrovnik to see a plethora of flora and fauna. But the real catch lies in a longer visit, which allows lovers to enjoy all what the island has to offer both day and night. With more than a few quiet bays, nature walks and village accommodations, it is a perfect place to get romantic. Buzzing with kayak-paddling and bicycle-pedalling trippers during the day, the island remains startling quiet, stress-less and blissfully unspoiled during night time. Local legends especially those of lust and love also abound here.
Cavtat – for bold lovers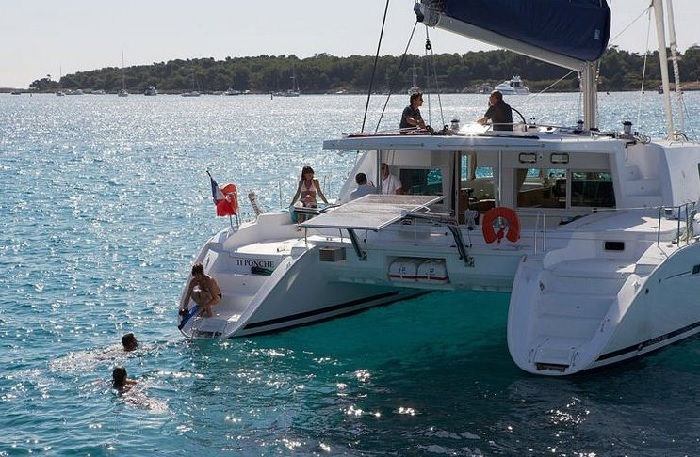 image source: Charter Croatia
Cavtat is another amazing island town, which is a few minutes driving-distance away from Dubrovnik. Strange as it might sound, most lovers who have been here agree that the cemetery area is one of the most romantic spots, offering a breathtaking view of the port of Cavtat and the sea. You will also be amazed by splendid ancient buildings and palaces with magnificently architecture. Love birds can also enjoy the beauty of the Maksimir Park, with refreshing pavilions, flowerbeds and lakes.
Galesnjak – the isle of love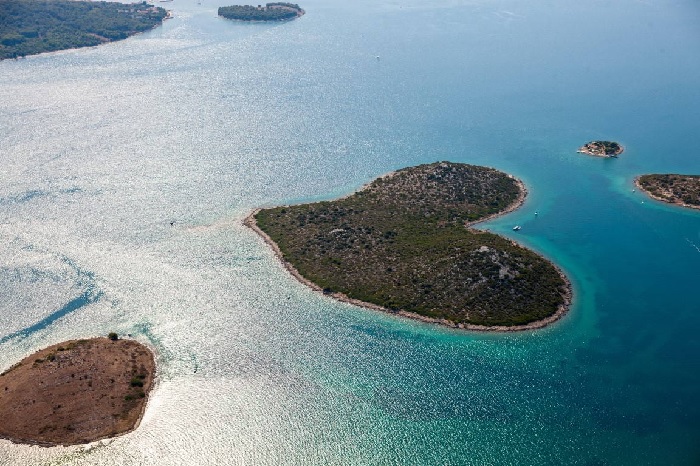 image source: Aplus
No list of romantic getaways in Croatia can ever be complete without Galesnjak, dubbed the island of love due to its almost perfect heart shape highlighted by Google Maps a while back. In fact, it is now one of the most favorite destinations for couples in the planet. But it's not just its form that is driving lovers to this island. It is also home to some of the most beautiful pebble beach in the country, filled with emerald-blue waters, giving it an idyllic, paradise-like look. Since there are no amenities on the island, lovers have to set up camp if they want to stay the night. Alternatively, one can lodge in the close by island of Pasman, and rent a boat to ride to Galesnjak.