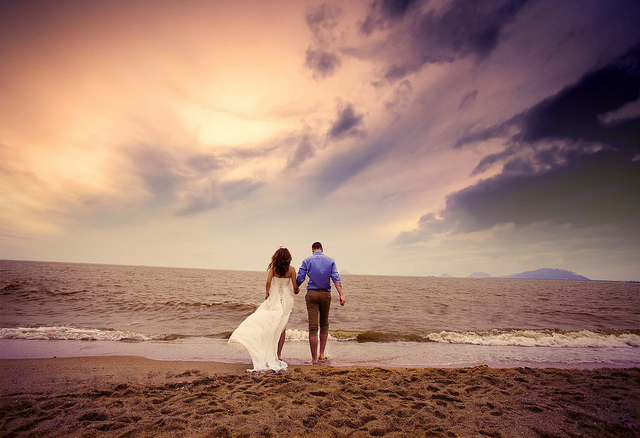 Sydney is a great place for a fun and romantic wedding. This city with mild climate and beautiful ocean views has been one of the most popular destinations for organizing a wedding ceremony in the last decade. In recent years even some celebrity couples decided to get married in this lovely city. Since Australians are very informal people, they like to make their weddings fun and they usually hold the ceremony outside. Each weekend you can see several weddings in popular Sydney parks or on some of its sandy beaches. There's a long list of things that make Sydney the perfect place for organizing your wedding. It's possible to separate several different surroundings that this city offers that are perfect for saying "I do".
Restaurants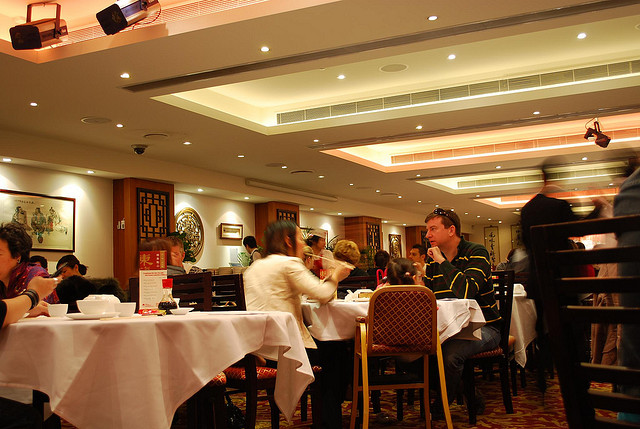 Vegemite is not the only food that Australians eat, Australian cuisine is diverse and exotic and it represents the fine mix between indigenous and colonial diet. From bush foods to delicious fish and sea food meals, Sydney is definitely the place you and your guests are not going to leave with an empty stomach. In addition to traditional Australian food, there's a vast number of different international restaurants around Sydney that provide delicacies from Mediterranean to Sichuan province and also organize great wedding parties. Some of these restaurants have nice gardens and terraces with great views on some of the most famous city sites and their exotic tropical flora.
Beach Wedding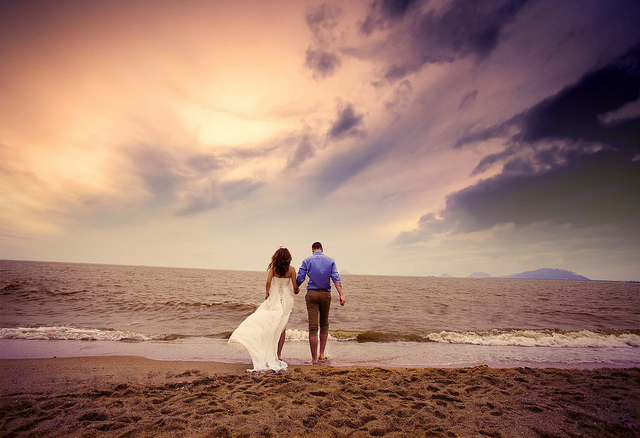 This has been the most popular kind of wedding in recent years. Sydney has incredible beaches that range from the big and buzzing sand beaches to small and secluded ones. They all offer perfect view of the ocean and relaxing sounds of waves hitting the shore. Most beaches are in close proximity of soft grass lawns and parks, where guests are able to mingle in the shade, before and after the ceremony. There are a lot of beach wedding venues in Sydney where you will be able to organize the wedding reception. The wedding will definitely be the moment you will remember all your life and it will give you the opportunity to make a big collection of post-card looking photos.
Wedding with a View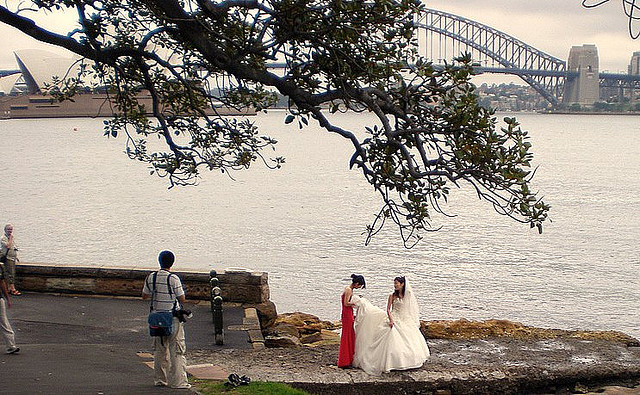 One of the reasons why Sydney is such a popular wedding destination is because it has plenty of viewpoints that overlook this beautiful city and all of its beaches and tourist sites. Some couples choose to get married in front of the Opera building in the background. Others like the view from Harbour Bridge Some of the Sydney public places where people usually get married come with a view on both of these magnificent sites and there you are able to organize a wedding for less then 50 people without obtaining any special license from the city government.
Park Wedding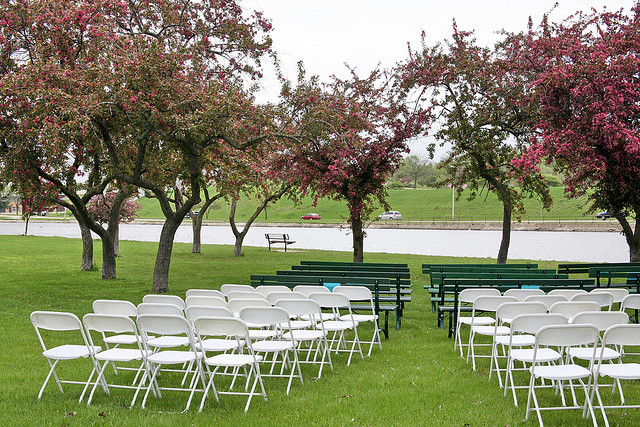 Parks have been very popular places for organizing a wedding ceremony. Some of the Sydney parks come with the great view on the most famous tourist sites in the city, while others are located next to a beach and provide great view of the ocean and possibility to organize a beach party afterwards. These parks are a home to variety of tropical plants you have never seen before which give Sydney parks a fairytale look. Imagine how cool it would be to say "I do" under a giant palm tree or fern and leave with your guests wearing tropical flower wreaths.