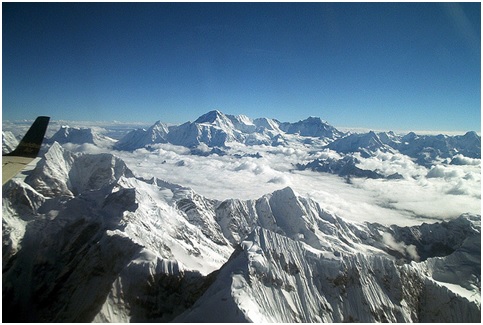 Some of the world's best trekking spots are in the Nepalese Himalayas. The mountain chain is a land of fluttering prayer flags and snow peaks, which basically means that you'll experience epic adventures. Many international trekkers choose to test their limits; two classic expeditions include the Annapurna Circuit and the Everest Base Camp. Himalaya is a superb travel destination, which can be explored throughout the year. However, the winter season is reserved to the more experienced mountaineers. In spring and summer, the Nepalese Himalayas boast with incredible routes, from the easiest to the most challenging ones.
On your travel itinerary, be prepared to admire rolling foothills, daunting mountains peaks and valleys, and insanely high treks on ice and rock. Here are some of the best trekking spots in the Himalayas you should opt for this summer season.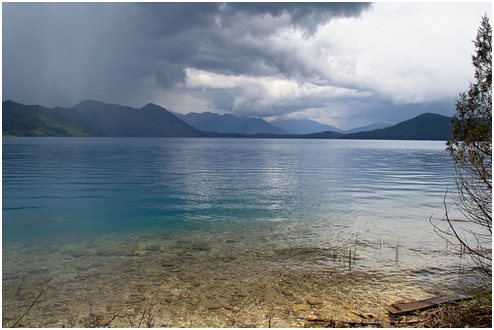 Rara Lake Trek
Rara Lake holds the largest water reserve in Nepal. Positioned in the national park with the same name, the travel spot is off-the-beaten path, in the country's far western side. Very few trekkers can reach this unbelievable piece of heaven; that's because very few know about its existence. To get here, you have to fly to Jumla and then engage in a 10-day expedition. Supplies and mountain gear are required for this adventurous trek. The Rara Lake Park boasts with an abundant fauna and flora. On your way to the lake you'll stumble upon all kinds of wild animals, including red pandas black bears, otters and jackals, and numerous others.
Jomsom & Mustang
The 12-day trekking adventure from Jomsom to Mustang will be an unforgettable experience. The route has a historical meaning; it reaches all the way to Lo Manthang, an ancient walled city. The expedition begins from Jomsom and it follows an incredibly arid and wind-sculpted terrain. Adventurous travelers will adore this trek because it boasts with great visiting sights. On their way to Mustang, trekkers will stumble upon numerous stone villages, cave temples, Buddhist stupas and gompas. The trip is quite accessible and ideally explored in the spring and summer. The maximum altitude reached is 4070m, and several parts of this Himalayan route can be seen on horseback or by jeep.
Dhaulagiri & Annapurna Trekking Trail
The trekking trail of Dhaulagiri and Annapurna is a 9-day route. Adventurers will climb from Khali Gandaki Valley, and the whole trek is surrounded by an abundant wildlife. On your trek you will have the chance to admire superb rhododendron forests, as well as a variety of animal species including bears and tigers. The trek ends at 3600m high, close to Khopra Ridge. From the top the views over Dhaulagiri and Annapurna are absolutely breathtaking. Visitors are welcomed to spend a few nights in the nearby community lodges and village homestays, thus find out more about Himalaya and its valued customs and traditions.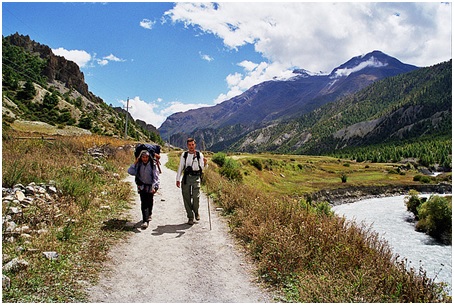 Kanchenjunga Base Camp
Close to Sikkim and India's border, in Nepal's far Eastern corner avid trekkers will come across the Kanchenjunga Base Camp. The expedition is rather challenging, so unless you're an avid hiker you might want to stay away. Mountain gear is required as this path takes about 20 days to be completed. In spring and summer the cross forest-shrouded hillsides are home to the most amazing variety of birdlife and butterflies. Trek through the narrowest and most remove valleys up to 8586m, which is the peak of Kanchenjunga. Famous for being incredibly challenging this trek is also one of the most visually rewarding in Himalaya.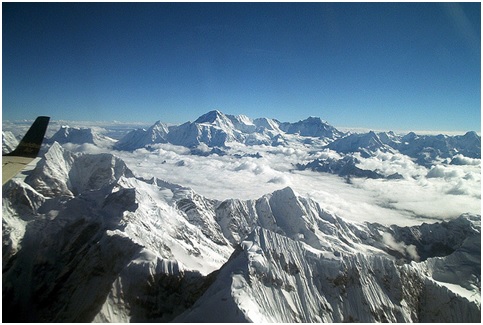 Numbur Cheese Trekking Trail
This incredible 16-day trekking trail is located in the Ramechhap region, and the experience has a more cultural appeal than the others because it follows the footsteps of Sir Edmund Hillary and his attempt to reach the peak of the Everest, the highest in the world. The Numbur Cheese Trekking Circuit is off-the-beaten path, which means it is rather challenging. Be prepared to deal with the alpine wilderness, isolated communities and fabulous rhododendron forests. The peak spot of this trail is Gyajo, which is 4880 m high.
Himalaya is a mountain chain packed with incredible travel spots. The trekking trails are not just adventurous, but also incredibly beautiful. On your itineraries you'll come across a wealth of shrines, temples, and abundant wildlife. Are you ready for a once-in-a-lifetime adventure?
About the author: Peter Smith is a travelling freak who has travelled many destinations around the world. He also loves writing about his traveling experiences and the places he has explored. He also writes for Shakti Himalaya where you can find luxury Himalayan holiday packages.