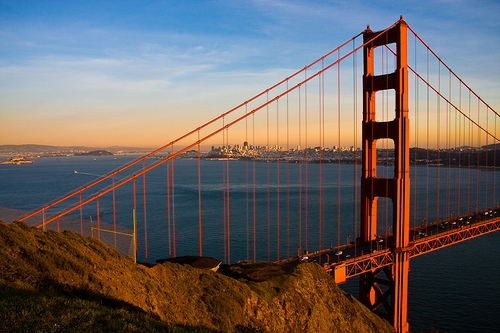 America is a top international tourist destination. If you have always dreamed of visiting the USA then you should carefully plan your trip. This guide will look at important things to think about when you visit America, including visas, flights and hotels.
Deciding Where to Go
The first thing to consider is where in America you are going to visit, America is a large country with lots to offer. Whether you want to visit Florida, New York, LA, or somewhere else will depend on the type of holiday you are looking for. Whether you want a gambling holiday for adults, or a kids friendly Disney holiday. Talk to a travel agent, or look online for more advice about where to visit in America.
Visas
To visit America with a UK passport you need a visa. It's important to allow plenty of time to apply for the visa to avoid any disappointment. The only exception would be if you have dual nationality and possess an American passport. Applying for a US tourist visa is straightforward and simple. An appointment can be booked online to submit the visa application at either the London, or Belfast embassy. A visa currently costs $160 and a recent passport photo and relevant documents will be required.
The interview is nothing too difficult and you shouldn't have any problems as long as you don't have anything to hide. If you have previously been deported from any other countries, or had problems with other visa conditions then you might have difficulty getting the visa.
Flights
Flights to America can be very expensive, if you are looking for the best value flights then you should try to travel off peak. Also bear in mind that America is a very large country. Anyone planning on visiting more than one city might also want to consider booking some domestic flights to speed up travel.
Hotels
There are plenty of hotels to choose from in America. You can choose from cheaper budget hotels, to very expensive five star hotels depending on your budget and preferences. The internet has made it easier than ever to shop around for hotels in America and also check reviews and find out exactly where they are. One example of a great site to use is comparehotelprices.co.uk
If you are visiting Disney World then there's no need to stay in the park itself. There are plenty of very good hotels very close to the park, which will be cheaper than the official hotels.
Currency
It is very easy to exchange pounds into Dollars at your bank, post office or currency exchange service. It's also easy to withdraw money from your UK bank account at any USA ATM. This is often a convenient and cheap way to get your currency without needing to convert before you travel.