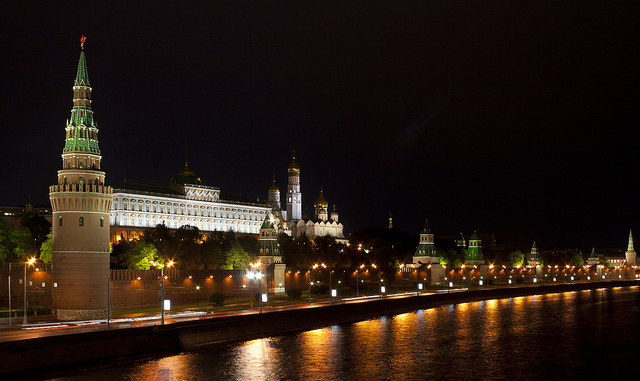 Russia, the world's largest country offers a vast array of adventure destinations including mountainous views, shorelines, glaciers, and structures, cultural and historical sites. Here are the The Top 7 Adventure Destinations.
The trans-Siberian railway
This classic railway runs from Vladivostok to Moscow. It is currently the longest railway system in the entire world begun back in 1891 by Tsar Alexander III, and finalized Tsar Nicholas II, his son in 1916. It is also referred to as the Tsar's route. The train features three classes including first second and third class with private shower s and cabinets.
Mt Elbrus
This mountain is found in the Caucasus Mountain range (Southern Russia) and is a top adventure site for several reasons.
It has one of the best summit classified as one of the seven highest summits in the planet
It has a height of 18,510ft attracting novice and experienced mountain climbers.
It was formed as a volcano but is currently considered dormant, without any recorded eruptions m aking it secure for exploration.
It has a cable car system taking visitors to a height of 12,500 ft.
The valley of Geysers
This valley of geysers is located at the Kamchatka peninsula at the far east of Russia. It is the second largest field of geyser in the world. It was discovered by a local scientist in 1941 and has since become a very popular attraction site for both local and international tourists. It attracts scientists from all over the world for explorations and educational trips.
Kizhi Island
Kizhi Island is popular for its open air museum. It is situated at Kiraeli region in North-western Russia bordering Finland. It collects many features including the 120 ft. Transfiguration church, famous for having 22 domes. It also has a collection of wooden houses, barns, chapels and traditional windmills. The culture of the Karelians who lived in the island since the 13th century is presented in from of folk ensembles and craft demonstrations.
Lake Baikal
This is an all-stop area for the Trans-Siberian railway and road travelers. It is the oldest and the deepest lake in the world, holding up to 20 % of the earth's fresh water. It boasts f being the clearest in the world and is home to a handful of resorts making it a top vacation spot. It has a vast beach and is surrounded by an extensive high land making it possible to view its flow from different angles. Visitors are also attracted by the lake activities including fishing and canoe riding.
Moscow Kremlin
This is a must-see adventure site which is home to the top governmental offices in the country. It houses cathedrals built in the late 15th century and early 16th century. It lies on a 250 acre ground which also includes an armoury filled with past royal treasures, jewellery and the diamond fund exhibition.
Saint Basil's Cathedral
This gorgeous whose beauty and aesthetic value has never gone down was built in 1554. It has different distinctive features including:
Beautiful architecture that is very unique to its building period
It resembles a bonfire in full flame
It's the only structure with its shape in the world
About the author: Natalia Dwain is a blogger and content writer from London, UK. She loves reading and writing about
Technology recent updates. As if now she is doing a research works on driving licences.
Photo by Pavel Kazachkov