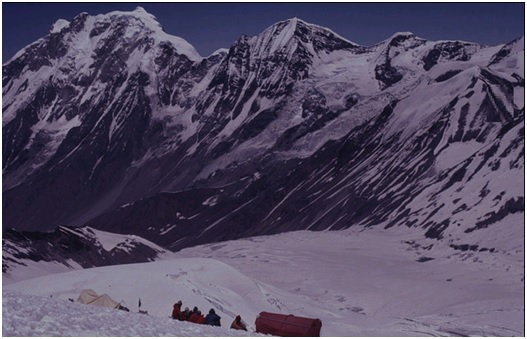 Planning to experience the delight of climbing the high peaks?  Mountaineering places in India are the best options for you!
Mountaineering is becoming more and more popular amongst dare devils and extreme adventure aficionados, and this is because of what it involves. It is a blend of rock, ice and mixed climbing, and takes you to extreme places, often covered in snow and sweltering chilly temperatures.
India tourism offers an imperative array of mountaineering opportunities in its mountain ranges of Ladakh that are full of stunning snow-clad summits and verdant green alpine valleys and flower-sprinkled pastures in the knolls of Himachal and Uttarakhand. The peaks in Sikkim are another spot for mountaineering, the paths are covered all along with lush woods, cascades and the righteous monasteries. Kumaon is also regarded as one of the  hot destinations for mountaineering activities scattered with spurs, cedar trees and high peaks of the Himalayas.
Depending on your experience and skill you can choose from both difficult and easy mountaineering routes, for carrying out your Himalaya Peak Climbing expedition. Some of the best mountaineering places in India are as follows:
Ladakh
Ladakh is situated in Jammu and Kashmir. It is an empyrean for mountaineers and trekkers from all over the globe. Rocky terrains of Ladakh charm a large number of adventure freaks every year who  carries back life long memories to cherish.
It is also known by the name of cold desert of India. Nun and Kun, Saser Kangri, and Momostang Kangri are the major peaks in the region. Mountaineering in Ladakh requires physical, mental  and medical fitness in a person because of its low atmospheric pressure and rugged hilly terrains.
Himachal Pradesh
It is a splendidly beautiful destination, which is a big hit with adventure enthusiasts. Tourists from all over the planet come here to enjoy its snow-capped mountains, deep gorges, gorgeous green valleys, enchanting wildlife and wonderful rivers and meadows. It is an ideal destination for mountaineering.
Menthosa, Behali Jot, Papsura, Deo Tibba, Hanuman Tibba, Devachan, Indrasan, Kharcha Parabat, Tent peak and White Sail etc., are some of the major peaks of Himachal.
Garhwal
Garhwal is a destination for family adventure as well as for adventure lovers who want to go all out for fun and exhilaration. It is situated at a high altitude in Uttarakhand and is surrounded by snow-capped mountains and beautiful valleys. For mountaineers, Garhwal has everything in it.
In Garhwal, enormous peaks like Trishul, Kamet, Nanda Devi rise grandly, divided by some of the mightiest rivers of the northern India.
Kumaon
The quaint beauty of Kumaon located in Uttarakhand attracts many tourists every year. Kumaon is a blend of cultural heritage and irresistible beauty of mountains and forests, which make it a perfect destination for aficionados of nature and its beauty.
Sikkim
Sikkim, also known as the jewel of the northeast India, is a mountainous state nestled in the foothills of Himalaya. It is a home to a spectacular mountainous terrain offering plenty of opportunities for mountaineering. In Sikkim, Mt. Pandim, Mt. Jopunu and Mt. Thingchinkhang offer the best of the peak climbing adventures. The state has mountaineering trails for novices, that can easily set your pulse racing.
For experiencing the thrill of conquering high peaks, you can go for climbing expeditions in Himalayas, the list of which is composed just for your reckoning. The Himalayas extending from northeast of India to far northwest offer several high rise peaks making the country a paradise for hikers!
Author Bio: Zara Jones is an active travelogue and a professional writer who especial enjoy to share adventure travel and tourism related topic about India into her articles to motivate the people for travelling. Currently she is rendering information about mountaineering in Ladakh Himalayas.
Photo Source: Garhwal peaks via flickr