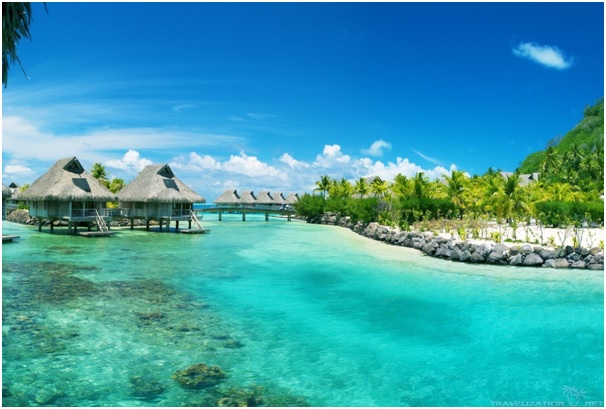 On this so diverse and beautiful planet of ours it is very hard to determine the most divine part. But it does seem that when the world was being made, French Polynesia was definitely generously treated to unique soul-healing beauty. This string of islands, islets and atolls situated in the heart of the Pacific Ocean stretches to more than 1,000 miles. The center of the whole area is the island of Tahiti. If French Polynesia is dream-come-true paradise lost, then Tahiti is its altar and centerpiece. Natural beauties and charming beaches with white sands make this area attractive to artists, jet setters and ordinary tourists.
Papeete – close sands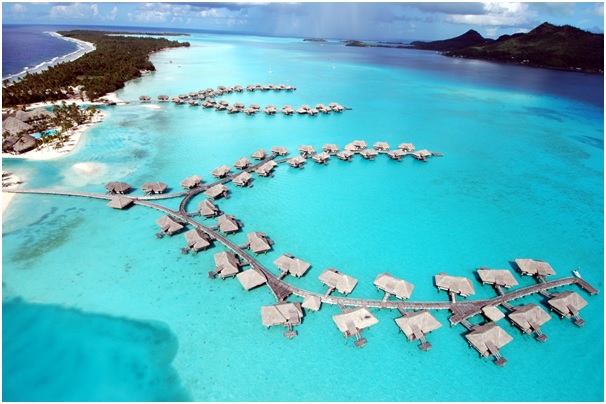 The island of Tahiti itself is often given slightly lower grades when it comes to its beaches, because they are a bit different from the white-gold-like beaches of Bora Bora and Moorea and its waters are not as azure and emerald as the waters of those two islands are. However, there is no reason to fall into despair. Tahiti also has a great number of cozy and interesting beaches. For starters, everybody who comes to Papeete should visit some of the public beaches situated in the town itself and its vicinity. Bain Lot Beach could be your first choice if you are new to Tahiti. The greatest advantage of this beach is that you can have a swim and go back to your hotel on foot. Papeete is also the best choice for new tourists in French Polynesia, since it has fine transportation connections to other parts of the area.
If you want to discover areas outside Papeete, Venus Point Beach is a great choice. In addition to this beach, every first-comer to Papeete should see Mahana Beach and the park lying in its background. Both these beaches are a great choice for families and people who like spending time in the tranquility of nature.
 Tahiti – neighboring beauties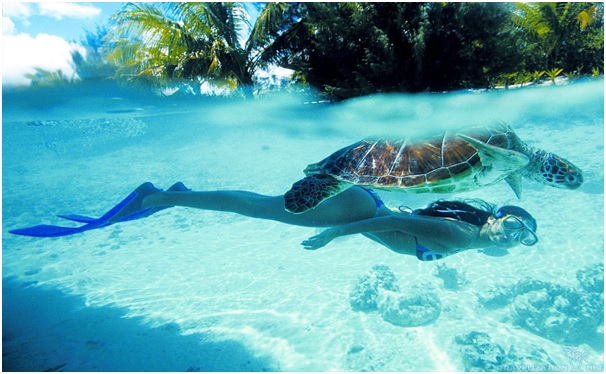 People who come on holiday to Tahiti for the first time are usually stunned by its beauty already as they arrive in Papeete and see its beaches and some other attractions in the area around it, such as the Paul Gauguin Museum. However, for the essence of this part of French Polynesia, you have to go and see at least Bora Bora and Moorea. There are ferries and small boat rides to these two islands, so it is not a problem to reach them. It is important that foreign tourists always ask licensed local tourist agencies for advice when it comes to means of transportation to these two islands.
The two beaches that have to be visited on Moorea Island are Teavaro Beach, which is a public beach and displays a long stretch of beautiful gold sand and shallow water, perfect for kids. The second beach on Moorea is actually a cluster of beaches at Hauru Point, where there are many tourist facilities, as well.
If you are not staying on Bora Bora, but just coming for a day trip from Tahiti, the best option is Matira Beach, which will give you the pleasure of harvesting the beautiful stripes of the sun on azure water with your eyes.
Tahiti and its surroundings offer a blend of breathtaking scenery and body-healing climate. Just pack up and set off for French Polynesia to get your share of peace and relaxation.