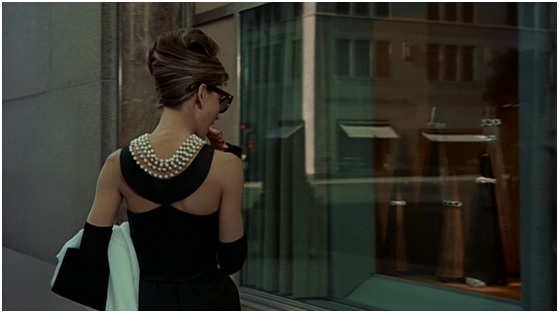 Central Embassy is the Galeries Lafayette of Thailand. It is where the Madame de Pompadours of Siam purchase their wardrobe, where boulevardiers splurge on accoutrements, where stylish window shoppers imagine better probabilities, and it is the place where cultured shade-seekers adjourn to when enervated by Bangkok's perennial sultry climate.
Entering through the main front entrance, the first boutique is hard to miss, as it is the chicest of them all, Chanel. The shop here is the largest in the country, offering an extensive collection of their seasonal wear and trademark accessories, exclusive blends of perfumes that are sold in-house only, and to crown all, there is a "high jewellery" section for those patrons with deep pockets, who can purchase the kind of necklaces that can buy you a small mansion in Chiang Mai.
Also evident as you walk in, is the matron of leather bags, Prada. The Milanese brand claims two stories of retail space to showcase its slick Italian aesthetic. From its impeccable lean raiments, to shoes that made headlines with the devil, both men and women can come in modish and walk out a tad more sophisticated. Miu Miu, its offshoot and slightly sassier sister, is not far off for the bolder personalities to ogle at.
Moving on, the gleaming marble floors and walls of Saint Laurent evoke the insides of a blue-veined cheese. The men and women collections neatly separate the store in half. Moreover, the pedantic arrangement of the products juxtaposed curiously with the glam rock identity and grunge styles on offer.
Nestled next to YSL, is another Parisian label, but this one happens to be Audrey Hepburn's choice, Givenchy. The store is heavier with its women compilation than it is with its selection for men, but choices for both sexes are well edited, and so despite the modest dimensions of the outlet, there are definitely some individual pieces to be found. And while the prints at Givenchy border on showy, it doesn't quite cross over to the garish extreme like how Versace chooses to do it; a fashion house where bling is in the details. Versace is the kind of clothier where the fit of the apparel is meant for the youthful, but where the asking price makes sense for the mature; thus becoming the go-to brand for the young at heart
If you're a maverick who subscribes to hedonistic fashion, then meander over to the king of provocateur, Tom Ford; his runway shows are always critically acclaimed during London Fashion Week for their sensuous cuts and exotic materials. Adjacent to this plush shop, on the other hand, is an assortment of downtown swagger attire, presented by the New York darling, Proenza Schouler. However, know that just because the simple glass façade and perforated palisades make this shop appear more approachable than the dark glamorous front of Tom Ford, the prices here are not what middle-class Thais would call "comfortably affordable".
On the other side of the avenue, Vicenza based ultra-luxury goods company, Bottega Veneta, is a space not often ventured into; as the numbers there are something to run away from. A more frequented establishment though, is Asia's favourite G. Like its rival Prada, Gucci also occupies two levels in order to flaunt its streamlined wearables and popular loafers. The ambience of the store feels expensive, and it is, but browsing here seems less frowned upon in comparison to it's contemporaries.
Speaking of impeccable service, Hermès, located across from Gucci, is an installation where the shopkeepers welcome you like you're about to embark onto a plane. The goods on offer inside are quirky, variegated, and exorbitantly billed, but highly functional withal; a bicycle enrobed in the house's signature leather is so faultlessly executed, it makes you want to slap the millionaire who buys in order to use it.
At the rear end of Central Embassy, is the diamond corner; where bejewelled titles such as Chopard, Rolex, Omega, and Audemars Piguet hold court and demand stratospheric figures for their inheritable chattels. And if walking into one of these spectacles is something no amount of persuasion can induce you into action, then that is okay, since the windows showcasing the scintillating bijoux is more than enough exposure to resplendence for one day.
Other boutiques to gait stealthily or infiltrate fearlessly are: Christian Louboutin, think of it as the Ladurée of footwear; Michael Kors, America's faux-luxury maker; Vivienne Westwood, designer of Miss Piggy's wedding dress; the encouraged mocker of other trademarks, Moshino; the high-end minimalist, Jil Sander; and Red Valentino, the economical subsidiary label of the Renaissance couture house, Valentino.
And there you have it, a modicum overview of the luxuries and fashionable designs that await you at Bangkok's latest Harrods-y department store, Central Embassy. For easy access, so that when you arrive at this ritzy institution, you're not sweaty and deranged looking – the weather here can wreak havoc on your hair and dress – book into a hotel such as Chateau de Bangkok which is near Central Embassy. Regardless of what kind of visitor you are, whether you like to buy, survey only, or simply enjoy brunch, this is one entertainment destination you can't miss out on the next time you make a Pompadour visitation into Bangkok, the vainglorious City of Angels.