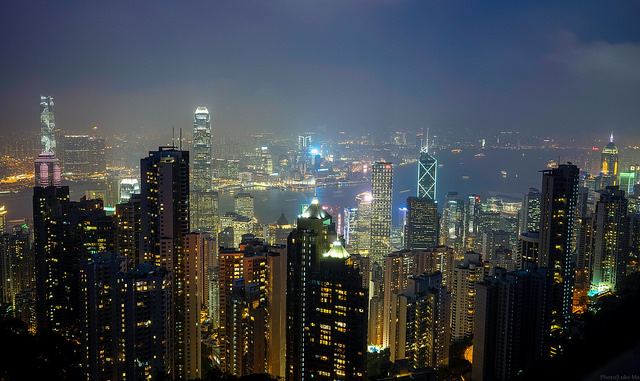 Asia is one of the great meccas for traveling as a backpacker. Although the continent is massive and is home to a variety of difficult-to-traverse landscapes, it offers unmatched scenery and unbeatable prices for the traveler on a strict budget. When most people think of traveling cheaply around Asia, they think of countries like Thailand, Vietnam, Indonesia, and so on. Many rarely think of one of the greatest financial capitals of the world: Hong Kong. Sprawling and filled with culture around every corner, Hong Kong is an amazing option for backpackers who want to see and do it all (so to speak) without breaking the bank.
Indulge in Everything
Hong Kong boasts its unique foodie scene, so be sure to let go of any inhibitions and be open to trying anything. Street food is always a great option for travelers on a budget, and it leaves nothing to be desired on the streets of this city. Small restaurants are also great for solo travelers, as they are typically family-run and add a touch of cultural hospitality to your dining experience (and not to mention you will never leave hungry)! Tea enthusiasts can also check out a free tea appreciation class in many of the traditional teahouses.
Finding the Best Places to Sleep
There are two majorly cost-efficient and socially proactive accommodation options for backpackers in Hong Kong: hostels, hotels, and couch surfing. The latter offers an up-close-and-personal experience staying in someone's home. After being accepted by a host, backpackers will be able to make personal connections with a resident who knows the city well, all free of charge. For those who prefer a more conventional accommodation experience, Hong Kong is home to innumerable hostels that allow backpackers to share a living space with like-minded travelers on a budget. Many hostels offer information about tours, provide free maps, and have staff who are there to answer any questions and make great recommendations for things to do and places to eat.
For those who want a little more 'flair' for their stay, they can certainly choose affordable accommodations as well. If you so happen to be traversing on Nathan Road, there's many outstanding hotels and 4-star hotels on Nathan Road to choose from the usual hostel feel.
Traverse the Town
Hong Kong is more than just a bustling business epicenter. Aside from the skyscrapers, it is surrounded by phenomenal natural scenery filled with activities for any traveler. One of the most iconic features of the city is the Ngong Ping 360, a 10 kilometer cable car line that takes passengers from the city, across the water, to Lantau Island. After disembarking, travelers find themselves in the folk village of Ngong Ping. There, you can see the giant Tian Tian Golden Buddha statue and witness monastic practices at the Po Lin Monastery. Another nature-seeker's haven presents itself in the Hong Kong Park and Zoological and Botanical Gardens, which seamlessly blends into the vibrant city while providing visitors with scenic views of gorgeous flowers, trees, and avian life.
For those wishing to stay within the grasps of bustling city life, Hong Kong offers a ton of cheap and even free things to do throughout the day and into the night. The city boasts world-class history and art museums with a constant array of exhibition options. A morning spent at the Golden Bauhinia Square allows travelers to witness traditional ceremonies for the culturally-inclined, as well. Additionally, free tai chi and Feng Shui classes are offered during the week to give you an extra inside look at the heritage of Hong Kong.
Photo by Luke Ma on Flickr