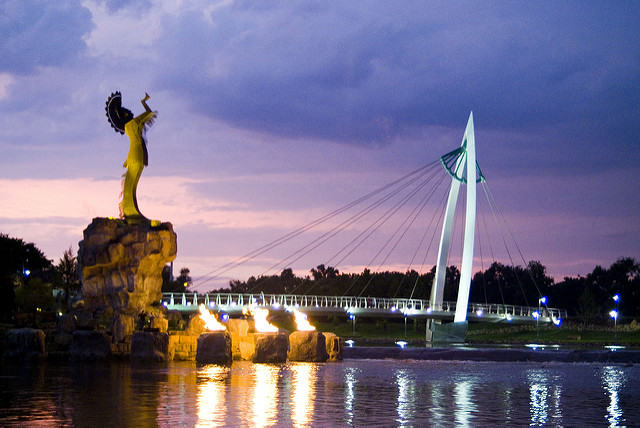 It is well-known that the Midwest of the United States has a lot to offer travelers, from beautiful natural scenery to interesting cities. For vacationers, it is the big popular cities such as Chicago that they flock to, however many of the region's lesser-known cities deserve your attention as well. You'd be suprised at what these places have to offer, and you'll also find that these cities are much more affordable as well. Here are five of the most interesting but lesser known Midwest cities that have budget-friendly places to stay.
Lansing
Photo from Pixabay
I'm sure you would have never thought of visiting Lansing for a vacation, but it is great for budget travelers and has plenty to keep you occupied during your stay. Michigan's state capital is a lively city with an interesting historic district and museums on offer. Plus, you can check out the city's hip downtown market. There are plenty of budget friendly hotels in Lansing. Some of the best one to check out are the Comfort Inn, The Fairfield Inn West, or the Magnuson Hotel.
Saint Louis
Photo from Pixabay
Saint Louis has to be one of the most historic cities in the U.S., with its picturesque setting on the mighty Mississippi River and its spectacular Gateway Arch. The city has some interesting historic and quirky neighborhoods on offer, lots of green space, and plenty of events and attractions to keep you busy. Because of this, Saint Louis isn't exactly a "lesser-known city," and hotel prices can reflect this. However, if you visit in the off season, especially in winter, you will find some great deals and will basically have the city to yourself. For cheap hotels in Saint Louis, head away from the river to the Clayton neighborhood which is still close to attractions. For a unique stay, try Napoleon's Retreat BnB.
Cincinnati
Photo from Pixabay
Most people wouldn't think of Cincinnati as a holiday spot, but this thriving, lively city has plenty of charm and a range of events that might surprise you. Cincinnati's mix of Southern hospitality and European charm makes it a pleasant city to visit, particularly in the spring or fall when the weather is nice and events like the Buckle Up Music Festival are in full swing. Spring and fall are also the best times to find budget accommodation in Cincinnati. Try the Quality Inn & Suites downtown or the Country Inn & Suites near the airport.
Wisconsin Dells
Photo from Flickr
Wisconsin Dells is an excellent option for a family vacation for many reasons, but probably the best reason of them all is that it is known as "the waterpark capital of the country". That being said, the city has a lot to offer all types of travelers from winery tours to museums. Some good budget hotels in Wisconsin Dells include the Econo Lodge, Spring Hill Motel, or the Indian Trail Motel.
Wichita
Photo via Flickr by Ty Nigh

The largest city in Kansas, Wichita is an excellent summer holiday choice due to the large amount of sunny days it receives. Thanks to this abundance of sunshine, it is a great city to get outdoors and enjoy the festivals and entertainment like the Wichita River Festival. There is plenty of budget-friendly hotels in Wichita as well. Some good options include the Wesley Inn in the city or the Extended Stay America just outside town.
As you can see, there is plenty to see and do in these lesser visited cities in the Midwest, and these cities also make great budget-friendly holiday destinations.