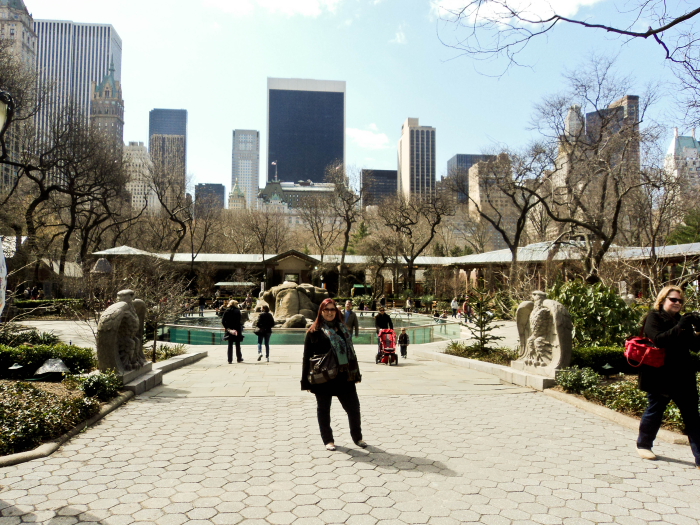 This is a guest post by Veronika Wickham
From the moment I arrived in New York City, I felt at home. With every building, park and street adding to the experience, I could have never left. I only had six days in Manhattan and here are ten things that I did.
Spend a day walking around Central Park
Central Park has much to offer from the famous Boat House to the Zoo and Belvedere Castle. Every angle allows a relaxing environment, as well as plenty of photo ops. Depending on the time of the year, the park has different activities for tourists and residents to take part in.
Visit Times Squares at night
Times Square has plenty of restaurants and diners for you to try, not to mention the hundreds of stores open until late for your convenience. Whilst there I recommend going into the M&M shop, where there is floor to ceiling containers of M&M's in different colours and flavours.
Watch a show on Broadway
Any show on Broadway is going to be amazing. I had the pleasure of seeing Memphis for my first theatre experience, and it was more amazing then I expected.
Go to Joe Allens and have a NYC Strip Steak
The steaks in New York City are famous for a reason…they are the best steaks you will ever try!
New York in One Day Sightseeing Tour
This tour goes for 5.5 hours and covers EVERYTHING. From the Statue of Liberty to Ground Zero, all the history and information you get on this tour is amazing and the guide we had was very knowledgeable.
Woodbury Outlet Centre
 If you love shopping, this is the outlet centre to go to. With brand names at ridiculously cheap prices, it is a well deserved shopping break. The bus ride is over an hour, but the trip allows you to see New Jersey and some beautiful scenery. Woodbury Outlet Centre is open 10am – 9pm every day.
Sex and the City Tour
I recommend this tour at the beginning of your stay in Manhattan, because it points out places to see and eat during your stay. This tour was very fun and entertaining, with swearing preferred and quizzes on the show. The highlight was seeing Steve's Bar, it was exquisite.
Madame Tussauds Wax Museum
A great way to get up close and personal with your favourite celebrities.
Shake Shack
The BEST Burgers and Shakes in New York City. An extremely busy place to eat, the experience comes with NYPD up close and personal for your protection. This is one place NOT to miss out on. Most taxi drivers will tell you to go here.
Grand Central Station
This would be the most well known train station in the world. I actually walked past it a few times before realising it was Grand Central Station. Inside it is large with plenty of different staircases and decorations on the ceiling.
There is so much to do in New York that you could spend weeks exploring the city and still not see it all. If you only have a few days like I did, then these ten things are a great way to get a taste of this amazing city.