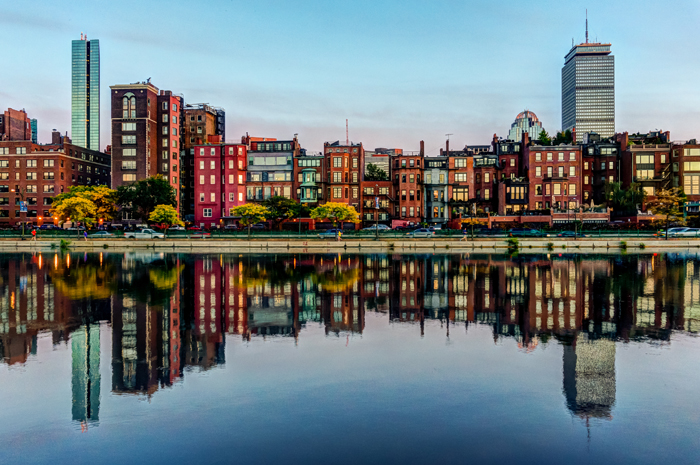 Boston is the historical epicenter of the American revolution. The city's narrow streets and elegant architecture tell a distinctly American tale of transformation. This historical story molds the best things to do in Boston, and lets visitors get in touch with America's famous revolutionary events.
Take a walk through Boston and discover a time when Puritans established their work-centric society and laid the groundwork for social norms that still govern us today; when philosophers, scholars, scientists, and poets fled from persecution to practice their trades uninhibited; and when famous educational institutions were founded and redefined higher education standards.
Today, those same ivy-league universities have transformed Boston and its surrounding towns into a hub of culture, technological innovation, and social progress. Boston deserves to be on any vacation list, and here are 10 reasons why.
In Boston you can…
Go New England Island Hopping
Boston Harbour is the launching point to explore the 34 Boston Harbor Islands, where you can enjoy an exciting day of sailing, hiking, camping, fishing, and exploring historic sights. Either charter a personal boat, or start your journey by visiting Georges Island or Spectacle Island via the Harbor Express ferry from Long Wharf.
Explore American History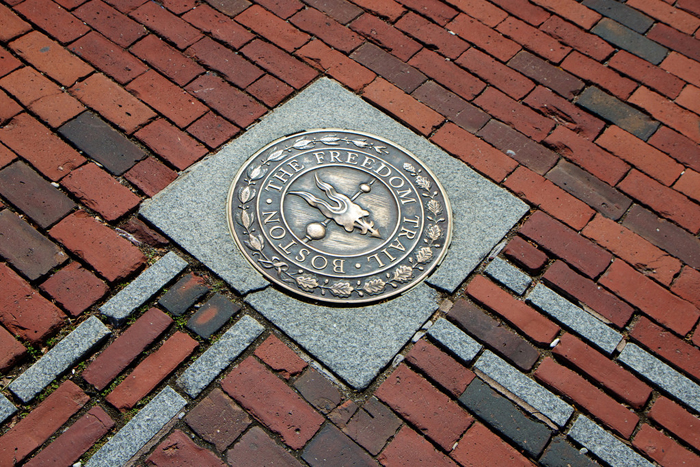 Follow in the footsteps of revolutionary heroes like Paul Revere and walk Boston's red-brick Freedom Trail. It runs from the Boston Common to the Bunker Hill Monument and passes 16 historical locations that played home to dramatic moments of American history. The area is easy to explore alone, but national park rangers offer free 60-minute tours that start at the Faneuil Hall Visitor Center.
Participate in the Boston Marathon
The Boston Marathon takes place on Patriots' Day. The marathon began in 1897, when fifteen people ran that first race. Today, the annual Boston Marathon attracts more than 20,000 runners.
Embrace Thoreau's Tranquil Sanctuary
Philosopher and poet Henry David Thoreau helped define our modern naturalist beliefs about transcendentalism and attunement with nature. His wrote the famous memoirs, "Walden" and "Life in the Woods" in a rustic cabin on the shores of a pond, where he ruminated over nature's profound power and lamented about the stresses of civilized life. The glacial pond, now synonymous with Thoreau, is a state park.
Visit Boston's World-class Museums
Boston's museums are among the best in the United States. Some of the most popular museums in Boston include the Museum of Fine Arts, Museum of Science, Boston Children's Museum, Harvard Museum of Natural History, MIT Museum, and the Isabella Stewart Gardner Museum.
Harvard and MIT are Close
The prestige of Ivy League schools like Harvard, Yale and MIT demand an aura of appreciation, and in some cases, respect. Harvard and MIT are each within a short train or car ride, so it's easy to depart from Boston and then stroll around the historic campuses. While you're there, take a student-led tour to learn more about the stunning architecture and manicured grounds. , Nearby are also plenty of local pubs and shopping opportunities.
Fenway Park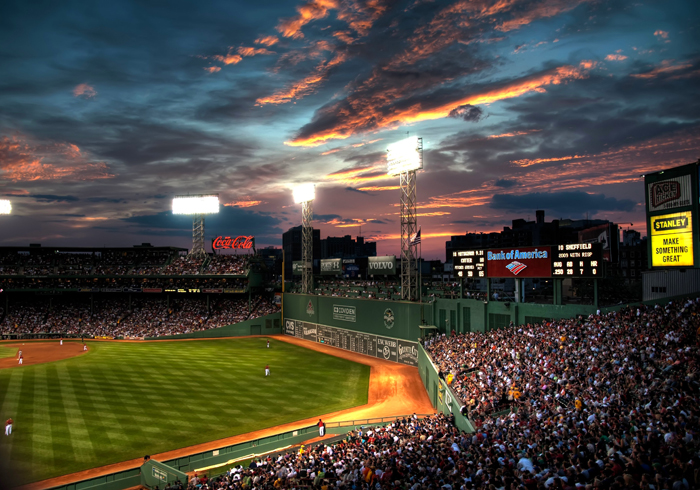 Fenway Park, home of the Boston Red Sox since 1912, has earned the title of  "America's Most Beloved Ballpark." And it is popular. Since 2003, every home game has been nearly sold out, so plan ahead of time if you want to see a game. Another option is partaking in one of the free guided tours. The one hour tours run daily on the hour between 9am and 5pm and cover the park's most famous features, including the Lone Red Seat and the Green Monster.
Go on a Samuel Adams Brewery Tour
Although there is no conclusive evidence that the real Sam Adams brewed beer, the company named in his likeness has become one of the most popular craft brewers in the country. The brewery offers a free a 60-minute tour of the factory that also includes three tastings. The tour runs daily and reservations are not necessary.
Explore Faneuil Hall Marketplace
While you're exploring the Freedom Trail and walking through the heart of downtown Boston, be sure to stop by Faneuil Hall Marketplace. The original Faneuil Hall was founded in 1742. Today, the marketplace now includes the North Market, Quincy Market and South Market buildings. The shopping area has chain stores, local eateries, street performances, and unique boutiques.
The Boston Public Gardens
For a tranquil space amid the inner-city chaos, visit the Boston Public Gardens. The gardens consists of 24 acres of vibrant flowers, plants, and trees. The gardens also feature a greenhouse that cultivates more than 80 species of plants. The area is also home to many monuments, fountains and local wildlife.
About the author: Jayson is a writer from Phoenix, Arizona that is passionate about traveling on a budget. Being a broke writer, Jayson soon learned that if he wants to travel he needs to find the best deals. He loves sharing his experiences and tips in hopes of helping people travel the world.