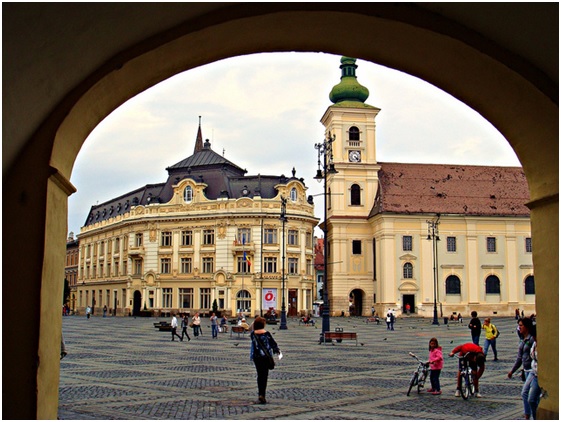 Eastern Europe is slowly becoming a dreamlike travel destination for international tourists around the world. Packed with amazing attractions and breathtaking scenery, Eastern Europe is quite dazzling. Norway has its Northern Light & the Midnight Sun, Italy has rustic cities and delicious food, and Romania has incredible mountains and exciting traditions – all this is just a small summary of this region's true potential. There's no doubt that tourism is growing in this hidden corner of the world. Here are some places you cannot miss out.
Sibiu, Romania
Located in Transylvania (Dracula's Land), Sibiu is one of Romania's most breathtaking cities. It has a cultural magic that can't be seen in any other Romanian city. Packed with a striking medieval charm and surrounded by the most enticing landscapes, Sibiu will exceed all your expectations. There's a traditional allure in this place travelers will adore. The historical center bears lots of historical sites, cobble stone streets, and colorful houses. Make sure to stop by the Brukenthal Museum while here, and for some entertainment, Crama Sibiu Restaurant is a must-see.
Nida, Lithuania
Nida is an exquisite Lithuanian town. It is also a UNESCO World Heritage Site and a breathtaking tourist spot. Surrounded by relics, bright boats, and colorful wooden cottages, Nida has something no other place in Lithuania has – dominant natural beauty. There is beautiful sandy beaches close by, as well as a massive dune positioned on the south side of the village. Explore the Curonian National Park while here and enjoy eternal the peace and serenity this travel spot has to offer.
Dubrovnik, Croatia
Dubrovnik – or shall we say the "Pearl of the Adriatic" – is Croatia's brightest star. The city's alluring old-town vibe matches beautifully with the urban modifications done in the recent years. Loaded with boasting brilliant cathedrals, spectacular architecture, sculpture and museums, Dubrovnik additionally offers a breathtaking view of the Adriatic. To see the city in its whole glory, there's a cable car service available.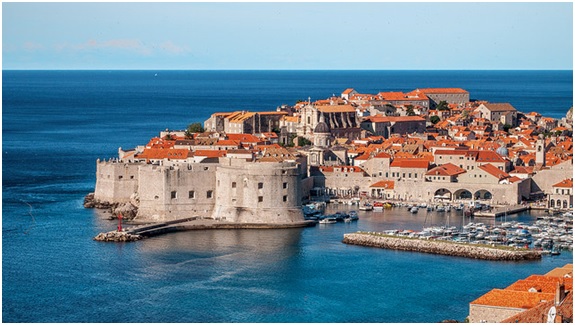 Warsaw, Poland
Warsaw is a metropolis of gritty appeal and intricate character. After the obliteration of this city capital in WWII, it actually had the courage to rise from its own ashes and become reborn. Completely rebuilt, Warsaw never gave up on its optimism. Right now, its history, attractions, and places of interest make it incredibly appealing. International travelers will surely be amazed by its overall look and deep historic events. To know more about Warsaw's past, tourists are recommended to visit the Old Town. It is filled with beautiful historical buildings and it will make tourists feel like they've gone back in time 50 years.
Prague, Czech Republic
Prague's endless maze of stone streets, secret courtyards, and historic architecture is amazing. Everyone coming to this city will be amazed. It is dominated by towers, spires and dome, which makes it look medieval and ancient-like. If you're in the mood for some relaxation and you don't know where to go, explore the parks and gardens within the city, stop by a cosmopolitan café, or buy a ticket to the museum of theatre. There's just so much to do here – you won't have a second to get bored.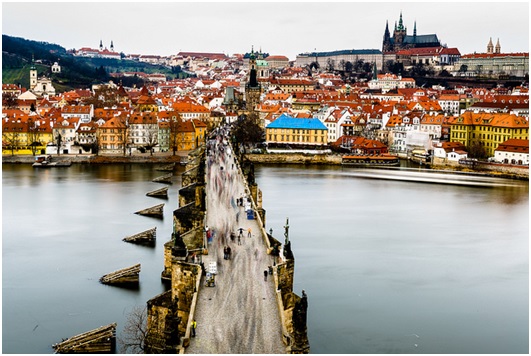 Oslo, Norway
Norway is a wonderful place to explore. It has something unique that none of the above mentioned cities have – artistic natural surroundings. These blend perfectly with the capital's galleries and museums. Oslo in particular, packs superb lakes, hills and forests. Tourists have here have a range of activities to try out, including boating, hiking, skiing, or cycling. Now if you're in the mood for romance, try out your luck and head into the wild to see the Northern Lights. The effort will be worth the wait!
Eastern Europe is such an amazing travel destination. There are so many hidden places you haven't heard of. So why not give it a chance? Explore these amazing territories and don't forget to spread the word. Those seeking an exotic type of experience will love this "experiment". Pack your bags, get your paperwork ready and plane ticket and get going. Go see Eastern Europe's miracle attractions and you'll come back a whole different person. Enjoy the adventure to the fullest and don't forget to share it with friends.
Author Bio: Peter Smith is a travelling freak who has travelled many destinations around the world. He also loves writing about his traveling experiences and the places he has explored. He writes for a site http://www.baltictravelcompany.com/ which is Specialists in Baltic holidays, Eastern Europe, Scandinavia and the Nordics.