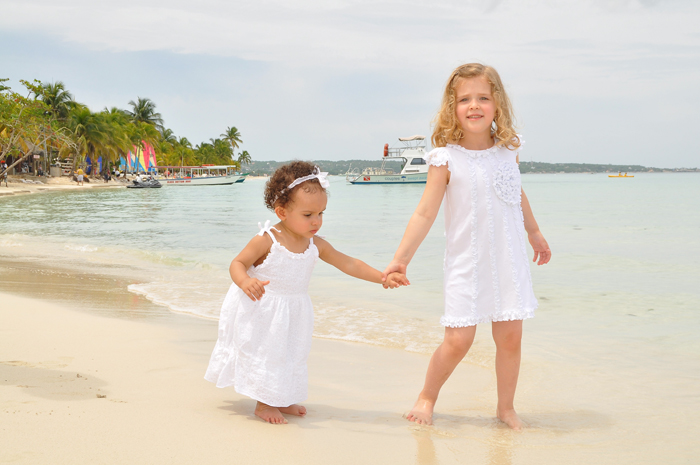 Pattaya serves as an excellent travel destination for people looking to experience something fresh and new that cannot be experienced in Bangkok. Located south of Bangkok, the seaside city is divided into three sections: North, South and Central Pattaya and each location differs from one another offering up different areas of attractions and experiences. For families, Pattaya may seem like a less than appropriate place to take young children due to the raunchy vibes and negative opinions. However, most of these places in Pattaya are easily avoidable and are behind closed doors. Parents who plan on taking their children to this city will be relieved to know there are many and exciting kid-friendly locations for children.
There are a handful of fun, family-friendly attractions in the city; from the Pattaya Floating Market, Koh Phai, Pattaya Elephant Village, Bira Circuit, Sanctuary of Truth to the famous Nong Nooch Tropical Botanical Garden are some suggestions. For some attractions, parents may need to prepare beforehand before heading to these attractions. These will be mentioned.
First off, accommodations. While looking for a suitable hotel close to attractions and meet the needs of your children, the city offers excellent kid-friendly hotels in Pattaya and one of which is Holiday Inn Pattaya. Holiday Inn Pattaya presents itself as a family friendly hotel offering many comfortable rooms, services, and facilities to ensure each guest's needs are met. The hotel is best known for its spacious and comfortable ocean view rooms in Pattaya, serving as a family suite, ideal for parents and children. The kid's rooms are colorful with water and whale motifs painted on the wall including a games console to keep them busy.
Next, family friendly attractions. Although Pattaya's reputation is known to be raunchy, most activities take place at night. During the day, there are plenty of places to go to. Go karting is a popular pastime for locals and tourists in Pattaya. There is an abundance of go karting places within the city, but the most famous of all is Bira Circuit. Bira Circuit offers an extensive range of race tracks for beginners and professionals to choose from, both indoors and outdoors.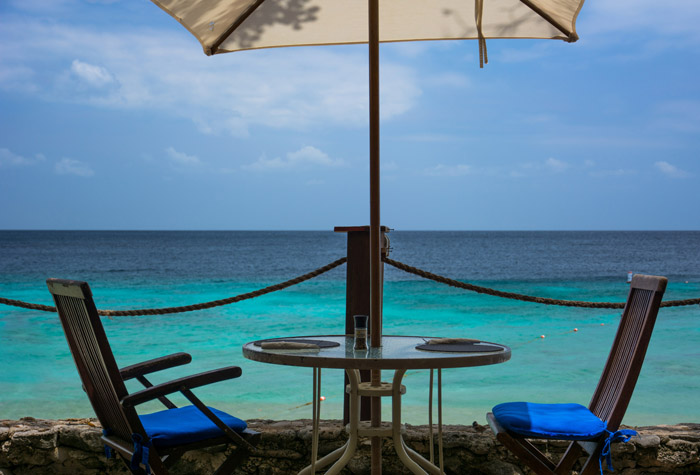 If swimming or snorkeling is a part of your vacation plans, it is highly recommended to take your children to Koh Phai. Koh Phai is an excellent place for scuba diving enthusiasts; at the end of World War II, the HTMS Khram ship was sunk 300 meters to the east of Koh Phai. However, staying the night at Koh Phai is strictly prohibited. Another place to consider is Koh Larn or Coral Island. Koh Larn is Pattaya's most visited island to date with over hundred thousands of tourists visiting its sandy shores per year. There are a handful of Koh Larn beaches with activities to do such as snorkeling, scuba diving, banana boat riding, hiking, Jet Ski riding and more.
When participating in water activities, always let your child wear life jackets or floaties on all times.
It's always a good idea to bring along a bottle or can of sunscreen; Thailand's sun is extremely intense. Since the skin in children is susceptible to burning, reapply sunscreen every two hours to prevent burning. It is recommended to use effective sunscreens such as Banana Boat sunscreen to help protect your entire family.
If you're bringing along food with you from your hotel, it is advisable to put them in an icebox to prevent baby food and milk from getting spoiled. If you don't have any iceboxes on hand, icepacks works as well.
Nong Nooch Tropical Botanical Gardens is a highly recommended and excellent place to take children. Not only is the garden spacious, the garden provides an exciting cultural show, and visitors can feed the animals, for a cheap fee. Children can feed all sorts of cute animals such as deer, for example. The feed is roughly 10 – 50 baht per packet and the animals will come to feed from their hands. Guests can take pictures with exotic birds such as multi-colored parrots and macaws.
Additionally, Nong Nooch Gardens presents fantastic Thai cultural shows, featuring dances from all parts of Thailand; from North, Northeast, Central and South Thailand. The show includes a fascinating and spot-on Muay Thai performances and most impressive of all, a recreating of a warring scene using real elephants in armor. Other activities in the garden include elephant riding, Arapaima (giant Amazonian fish) feeding, riding paddle boats, sightseeing bus/tour, sky walk, bicycle riding and the garden's very own, planting project.
In conclusion, don't be deterred to come to Pattaya; Pattaya is a city filled with many things to do and memorable sights to see. Of course, Pattaya is mostly known for its exotic behavior but most of it is avoidable if you veer away from those said locations. For children, Pattaya offers fun water activities and many exciting attractions to keep them busy while on vacation in Thailand's most popular seaside city!