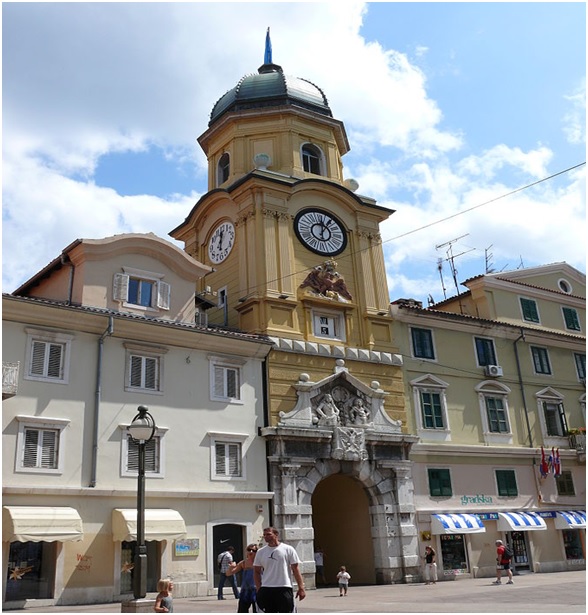 When you think about visiting Croatia, Rijeka might not be the first place that you think of. A bit outshined by the tourist filled cities of Dalmatia, such as Split or Dubrovnik, Rijeka can definitely hold its own. The third largest city of Croatia, Rijeka is located in a fascinating geographical location. Around it you'll find mountains, hinterlands, plains and of course, the wonderful Adriatic Sea. All of this, coupled with the fact that Rijeka is one of the most open minded and liberal cities of Croatia, makes Rijeka one of the most desirable places to live in Croatia.
So what exactly does Rijeka have to offer? Well for starters, a massive, diverse cultural offer. Rijeka is a city of inspiration, so it's no wonder that some of the finest culture of Croatia is located in Rijeka. Theaters, museums, galleries, art performances, you name it, Rijeka has got it. Be sure to check out the Trsat sanctuary, located on a hill close to Rijeka, this sanctuary has 700 years of culture, prayer and architecture and on top of it all, a breathtaking view.
When you're done visiting the various cultural events, Rijeka will give you some of the tastiest traditional food you've ever tasted. The Fresh fish, fruit and vegetables delivered straight to the numerous restaurants of Rijeka, from local fishers and farmers, are amazing. Dalmatian delicacies, such as black risotto, fresh grilled fish and peka, combined with food that is more specific to mainland Croatia, will make your mouth water.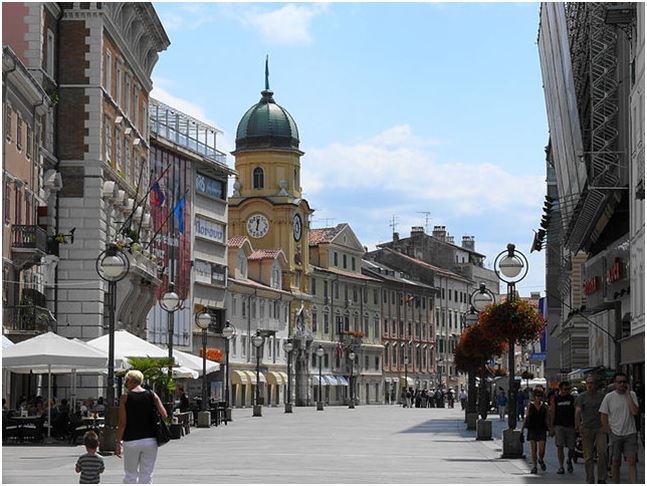 Rijeka is also no stranger to partying. Cafes, clubs, casinos and cinemas fill Rijeka's rich night life. During the summer season, great, fresh, new music can be heard from Rijeka's clubs, which attracts numerous foreign tourists that party out with the locals till the early morning hours. Music festivals, starring some of the world's best electronic artists are organized in and around Rijeka.
Each year, during the famous Rijeka carnival, the carnival rules the city. Thousands of cheerful people, in masks and costumes, dancing and enjoying themselves in every Rijeka's corner will brighten up anyone's day. Rijeka's carnival is the biggest carnival of Croatia, and one of the biggest events in Croatia. If you get a chance to visit Rijeka during carnival time, you'll experience the city in it's full. Positive energy, sunshine, friendly locals, and much more make the carnival truly exceptional.
Rijeka is also a great base to explore Croatia's hinterlands and islands. The area around Rijeka is teeming with life, and diverse flora and fauna. Kvarner is truly a unique place, even in Croatia. The clash of the Croatian hinterlands and sea make for some breathtaking landscapes. The football stadium of Rijeka's football club, called Kantrida, is a bit unconventional preposition, but it is a place worth checking out, as one side is facing the sea, and the other one rises sharply, making for a stark contrast. Rijeka has a lot of car rental places, so renting out a car and exploring Rijeka and Kvarner yourself is easy.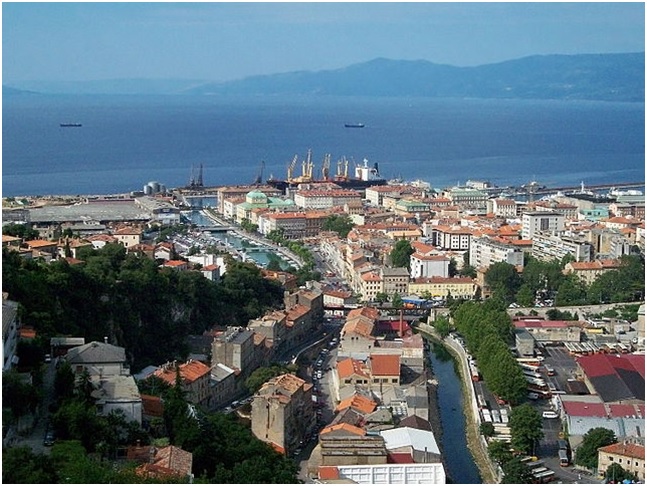 A rich, multicultural city, Rijeka is most certainly unjustly outshined by some other Croatian cities, but don't let that deter you; Rijeka is definitely worth your time. So come and see this wonderful city for yourself!