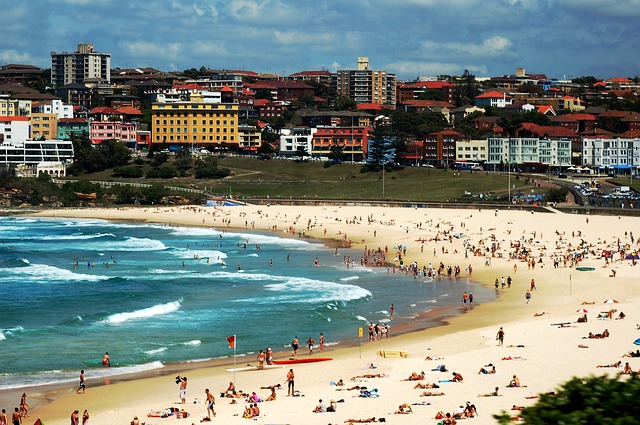 While North America and Europe are falling back into winter, Australia is just ramping up for the summer with some beautiful spring weather. If you're headed to Australia soon, or aren't ready for summer to be over, between September to November, you'll find amazing spring weather and fun activities you won't want to miss. Here are just some popular events worth considering.
Festival of Flowers, Hunter Valley
Hosted in the beautiful area of Hunter Valley, New South Wales, you can find over 250,000 annuals throughout the Hunter Valley Gardens. Hosted all of September, make your way out to Hunter Valley to enjoy the flower festival in some of the best wine country in Australia. Included with the gardens, you'll be exposed to various entertainment including tours, talks, workshops, and more.
Kangaroo Island's Spring Showcase
Located in Southern Australia, Kangaroo Island offers the ultimate outdoor spring experience. With no shortage of walking trails, Kangaroo Island has a plethora of wildlife, wildflowers, bird watching, hikes, and marine life. Here you'll be able to spot dolphins and whales on their yearly migration, or walk past kangaroos and their newborn joeys.
If you make your way to Penneshaw, you'll find penguins on the Southern part of the island, and this is only the beginning. Kangaroo Island offers a great natural spring experience.
Daintree Rainforest
Visit the internationally popular rainforest, Daintree. Being the world's oldest rainforest in the world, Daintree hosts the widest ranges of animal species and plants. If you're a bird watching enthusiast, you can catch over 400 different bird species and enjoy their spring songs.
Not only does Daintree offer walking trails and amazing tours, but it is also just a hop and a skip outside of Cairns, which is home to plenty of accommodation and the Great Barrier Reef.  Catch Daintree before it hits the wet season and hot temperatures, for an amazing spring experience.
Spring Racing Carnival
The Spring Racing Carnival is a truly Australian event, especially for Melbourne goers. With various famous races, including the Caulfield Cup, the Cox Plate, the Melbourne Cup, the Spring Carnival it's a world renowned month of racing.
With world-class festival of the best racing around, the great fashion of Melbourne, and entertainment, this is an event you don't want to miss.
Surfing The East Coast
Although it's a well known fact that Australia is home to some of the best surfing in the world, there's no better time to hit the swell than in the spring. The Australian summer can be punishing, even while surfing, so taking advantage of the mild spring weather is ideal. On the east coast you'll find many famous surfing locations, including the various beaches of Sydney, such as Bondi and all the way up to Byron Bay.
There are many surfing excursions you can take, or if you want drive down the coast yourself, it will be unforgettable.