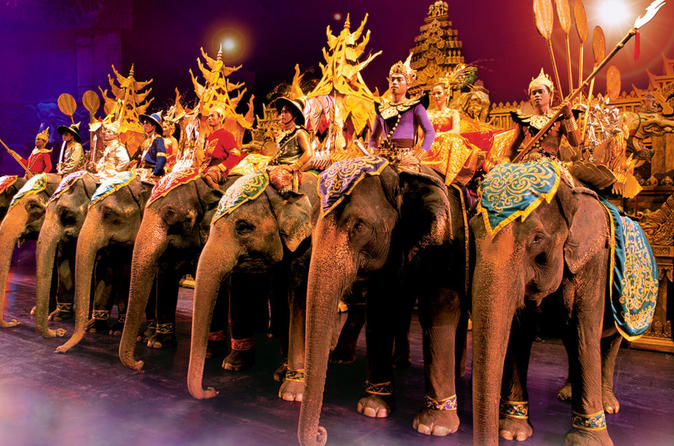 Phuket has been one of the most popular tourist destinations in Southeast Asia for decades. The largest island of Thailand is known worldwide for its rich natural resources and tons of tourist attractions that would satisfy the choosiest of tourists. The variety is so vast you are certain to find a favorite pastime.
Flying to Phuket and accommodation
The opportunities to book a hotel or even rent a private villa are almost limitless, so even if you cannot afford to spend an awful lot of money you can find a lot of options that will ensure you a comfortable and memorable vacation.
The accommodation choices are really vast, depending on whether you want a more relaxing experience, or you are looking to emerge yourself in the numerous fun activities Phuket has to offer. You can book a beachside bungalow, or rent a luxurious private villa, or you can prefer a five-star hotel in the city centre. There are really options for everyone.
A lot of airlines have regular flights to Phuket – Thai Airways, Air Asia, British Airways, Qatar Airways, Air China, Singapore Airways, to mention just a few. There is also a great number of charter flights, and you can find really attractive prices for plane tickets if you have chosen Phuket as a holiday destination.
But there's something you really should do if you've decided on taking your vacation there – take time to go to some of the best shows in Phuket, since they are unique and something you cannot see elsewhere.
The best attractions in Phuket
If you are a person interested in the local culture you should go to Siam Niramit Phuket – a 70-minute show that encompasses Thai culture, traditions and creativity in a spectacular way. You have to know that apart from the performance hall you can visit the restaurant, the park or take advantage of the souvenir shops that are part of the complex.
The same holds true for Fantasea – "the ultimate cultural theme park". The park offers lots of activities such as carnival like games, cultural parades, live performances, and the most interesting of all is the show in the Palace of Elephants that will give you a real insight into Thai culture, and will astound you with different light and sound effects. And there's a lot more you can do there – have your picture taken with a baby tiger (Wouldn't that be so cute?), visit the sea themed arcade, or see the Las Vegas style theatrical production, featuring trapeze artists, hundreds of elephants and other animals, that blends tradition and fantasy.
Another good choice for evening entertainment would be the show at Danze Fantasy Theatre, which will certainly dazzle you with the really memorable performances of over 20 international performers.
If you want to try something new and original you may go to the Lost Legends of Phuket – a dinner/show in an original and unique post-industrial décor with live music.
A wonderful family-style entertainment option, Aphrodite Cabaret Show will give you an hour-long spectacle with singers and dancers in glamorous costumes, and they sing in Thai, English, Chinese, and even in Russian.
And I saved the best for last – the exuberant Simon Cabaret, which by now has won worldwide glory. The stunning costumes of the performers (lady boys, but lots of women will dream to look so good), the light effects, the fantastic props, with a comic relief section – all that is sure to give you a night to remember.
No doubt there are a lot of other places you can get in touch with the local culture, but here is one good suggestion – if you by any chance are planning your vacation in Phuket in November, you can witness Thailand's loveliest festival – Loi Krathong (full moon night), when krathongs – lotus shaped banana leaf boats, with lighted candles, burning incense, a flower and a coin, fill the rivers and waterways. This ritual is said to wash away the sins from the previous year.
But whenever you decide to go to Phuket for holiday, it will be certainly an experience that you'll remember your whole life.