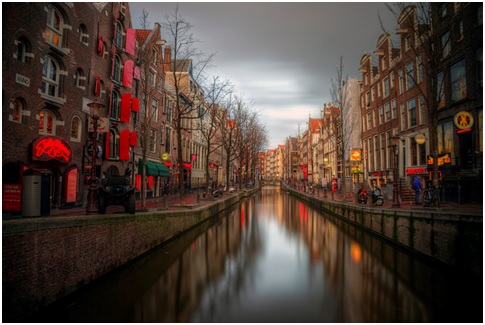 Global warming and the many associated environmental issues have become prominent features of government policies around the world. Businesses are constantly looking for new ways to improve their carbon footprint; even individuals can make a difference by reducing consumption of certain good and participating in carbon neutral programs. With all this attention on being 'green' it should not be surprising to learn that Europe has some of the greenest cities in the world. What may be surprising is that the majority of these cities are in Eastern Europe:
Amsterdam
Amsterdam is a city which has long been known as a haven for those who enjoy a relaxed attitude to drugs and where prostitution is legal. However, there is much more to this city than at first may meet the eye. As far back as 2009 the city was looking at ways to introduce power management; it set a goal of cutting emissions by 40% before 2025. The city has hook ups for electric cars, household wind turbines and plenty of solar panels. It is also very bicycle orientated, with seventy five percent of the population owning and regularly using a bicycle to get around the city.
Experience the sights and sounds via a pedal boat tour or hire your own bicycle and explore the city for yourself.  Just be sure to indulge in some of the freshly baked products and herbal teas.
Malmo
The third largest city in Sweden is also the greenest; it has the third largest wind farm in the world. There is even an area of the waterfront dedicated to green living. This one area is home to ten thousand people and is powered by water harvesting, solar power and the wind; this area is powered by one hundred percent renewable energy. Malmo also has a vibrant culture with a love of music and the arts. There are several huge music and arts festivals hosted every year providing you with the perfect opportunity to enjoy everything the city has to offer. Thanks to the progressive environmental thinking of the city it has a large amount of open green spaces.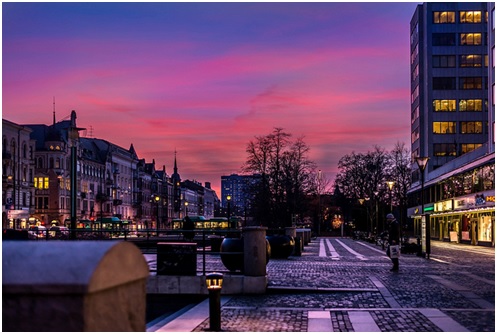 Zurich
Zurich is the first city in the world to voluntarily have individual CO2 limits; this has created a noticeable improvement in the air quality. It is home to a large expanse of bicycle routes and already uses renewable energy sources. These sources are set to be expanded dramatically over the next ten years. You may wish to visit Zurich to witness the amazing scenery that Switzerland has to offer, but whilst there you can assist in making the world a greener place. Explore the city on an electric scooter and feel at one with nature.
Reykjavik
The capital of Iceland is famous for its party scene; there are an abundance of clubs, bars and delightful places to sample both local and international cuisine. Reykjavik also features a backdrop of several volcanoes; all of which look to be brimming with fire. There is also the option of enjoying one of the many geothermal springs, which double as a power source and generate the majority of the power needed by the city. Reykjavik is also home to the hydrogen bus; city transport with no emissions! It is already one of the greenest cities in Europe but it has pledged to be free from all fossil fuels by 2050.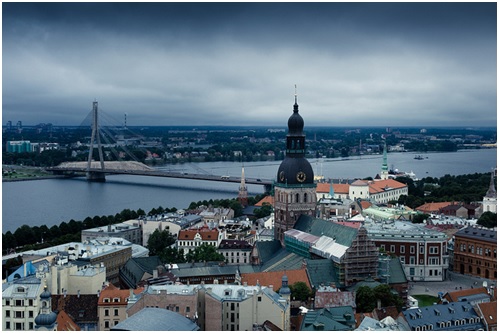 Riga
Latvia has an abundance of forests and peat bogs; this vegetation naturally converts carbon dioxide into harmless biomass. This natural phenomenon combines with the lowest CO2 emissions in Europe to create a region that actually manages to reduce greenhouse gases in the environment! This makes it one of the cleanest destinations in Europe. It is also an attractive destination, the country benefits from sandy beaches, huge lakes filled with fish and the opportunity to hike through the jungle. Riga is a destination for those who are both love the environment and are looking to find somewhere with unspoilt, natural beauty.
Explore the wonders of Eastern Europe and check out its greenest, freshest cities. The abundant natural surroundings of the places mentioned above blend beautifully with the urban attractions and other places of interest. Enjoy them to the fullest and make your European getaway unforgettable.
About the author: Peter Smith is a travelling freak who has travelled many destinations around the world. He also loves writing about his travelling experiences and the places he has explored. He writes for a site http://www.baltictravelcompany.com/ which is Specialists in Baltic holidays, Eastern Europe, Scandinavia and the Nordics.