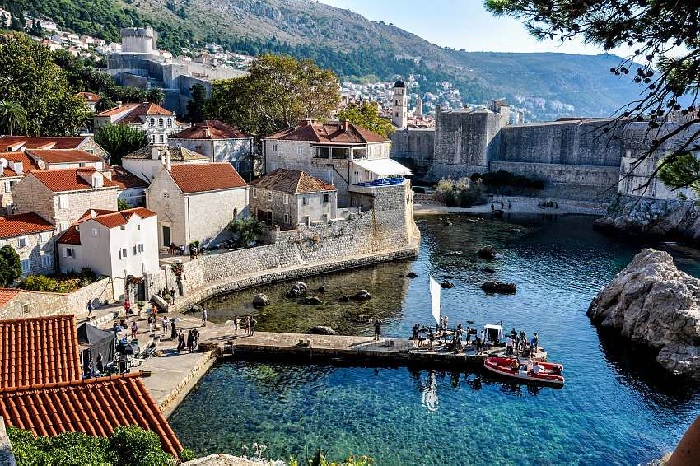 Source: Like Croatia
Originally filmed among the striking stone buildings of Malta, Mdina, King's landing – the largest and most raved city in Westros – was eventually moved to Dubrovnik, Croatia in season two and three. The immersive, real-life city ambiance with its enchanting medieval fortress, red roofs, and interesting streets has become quite synonymous with the show. As such, let's find out all about what really makes Dubrovnik city and Lokrum Island such immense tourists destinations than any other place in the world.
Dubrovnik City
Dubrovnik is a Croatian city based in the Adriatic Sea, region of Dalmata. It's among the top and most beautiful cities found in the world and is highly touted as the most prominent tourist destinations found in the Mediteranean Sea, a seaport and also the center of Dubrovnik-Neretva County. It has a total population of about 42, 615 and, in 1979, the city joined the UNESCO list of World Heritage Sites.
The huge prosperity and vast growth experienced in the city was primarily based on maritime trade. Around this era, the city began to experience a high level of development flooding around its environs, particularly during the 15th and 16th centuries. And gradually it also began to attract a large crowd from different parts of the world who were astounded by its vast wealth and skilled diplomacy. In fact, the very first tourist attraction site to be launched in Dubrovnik city was the construction of Hotel Imperial in 1897, which attracted an avalanche of potential people from across the world year round.
Even to-date, Dubrovnik city unceasingly continues to draw a great mass of tourists year round, visiting from different parts of the world. Many of them are thrilled by the immense beauty and glamour that surrounds this place. More so, many feel like they are strolling a fantasy world, there's no way the city's enchanting medieval walls and old city streets, along with the many familiar backgrounds — where the "Game of Thrones" film was shot won't capture a great deal of your interest.
Lokrum Island
Also of interest, Lokrum Island, also an immense tourist destination is found in the Adriantic Sea about 600 meters from the city of Dubrovnik, Croatia. It covers a large part and stretches from the northwest to southeast and harbors frequent ferry service from the city. The Island is also a rich forestry reserve under UNESCO protection and many of its surroundings, reminiscent an exotic and mysterious background or venue of many legends and stories.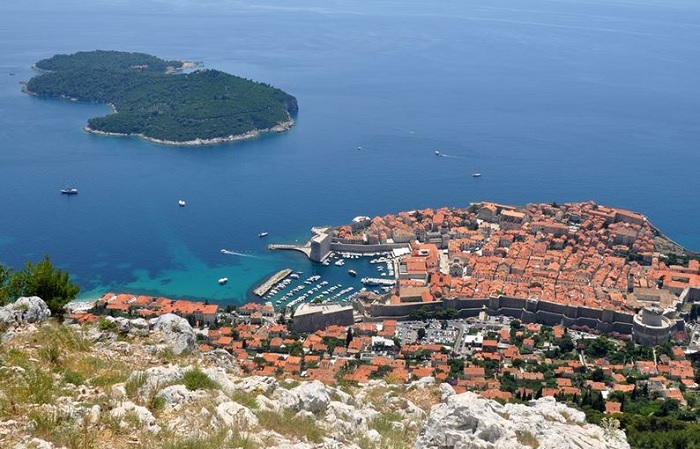 Source: Turks Club
A small lake found on the Island "Mrtvo More (Dead Sea) is a suitable place for both children and non-swimmers. The highest point of Lokrum Island is the star-shaped Fort Royal Castle, a highly enchanting place where many tourists visit to catch a magnificent spectacle of the Island, Cavtat and the whole City.
More so, the roads and walking paths within Lokrum will take you through a beautiful botanical garden, which boasts an interesting view of eucalyptuses, cactuses, and other series of succulent plants that embellish the gardens area. Within this beautiful garden, you'll also find the remains of the 12th-13th century basilica, the 15th-16th century monastery which has an atrium garden, and the summer residence of Maximilian Von Habsburg – from the 19th century lounged with series of enchanting gardens and a park. Also the woods of holm-oak, Aleppo pine, flowering ash and the old olive grove found even under the Benedictines regime, will blow your mind immensely. Besides visiting most of Lokrum Island with a ferry, tourists can even board a boat from a local charter agency to experience some thrilling fun.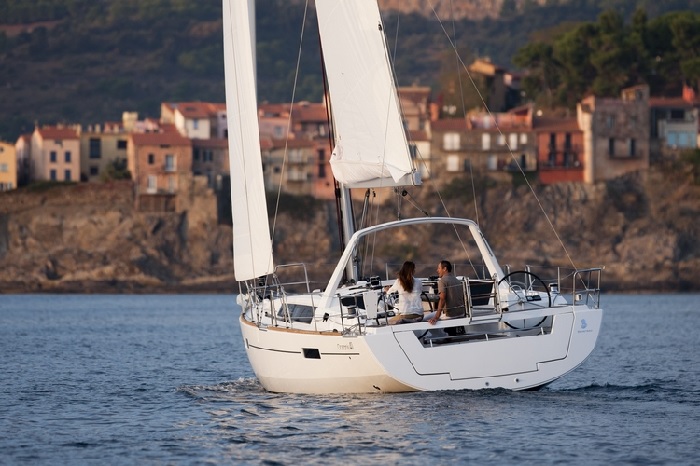 Source: Yacht Holiday
So, if you wish to experience some mind-blowing fun that's second to none, make sure you add these vast tourist destinations to your bucket list. Both Dubrovnik city and Lokrum Island are great places to be where you won't only be astounded by the immense beauty and enchanting glamour that surrounds the place, but also come familiar with some of the striking surroundings that you've probably seen from the "Game of Thrones" show. A large crowd gathers around these tourist destinations yearly, and so should you and your loved ones!