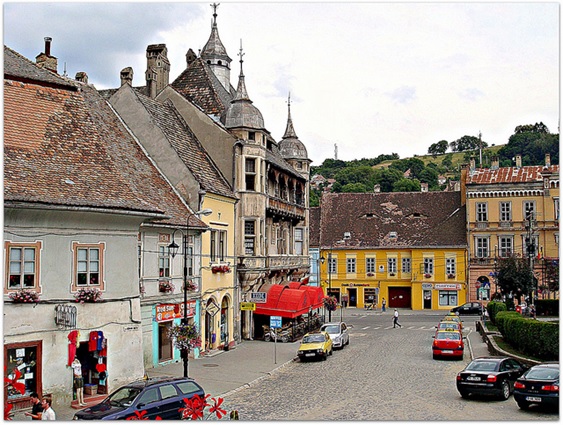 Eastern Europe has recently become a preferred travel destination. Some of its cities have extraordinary hidden gems, so it would be a shame not to explore them. Believe it or not, several of the world's finest places of interest are in Eastern Europe, and visiting them doesn't cost a fortune either. The secret to a relaxing multi-cultural adventure to this side of the continent is to make advanced booking for flights and accommodation. Also, it might be a good idea to plan a trip off-season when packages are conveniently-priced but equally rewarding.
Estonia's architectural wonders
Estonia is a country like no other. Its geography and historical past are earth shattering. Not many people traveling to Europe know where Estonia is. And yet, that's exactly why we love it. The country's history and beautiful architectural wonders will convince you that you're walking into a wonderland packed with ruins, castles, parks, and old town. The capital city of Tallinn has a puzzling Old Town you must explore. As far as travel costs are concerned, in the off-season Estonia is pretty cheap. The country is a trekker's paradise. Lahemaa National Park unveils the rural side of the nation. Wild and rugged but rewarding and breath-taking, the park doesn't cost anything to explore. In the winter, Lahemaa becomes a magical wonderland covered in snow, frozen seas, sparkling black trees and snowy shores. Visitors are more than welcomed. Onsite there are many traditional guest houses, camps and restored manors where you can lodge in.
Explore Romania's world-class mountains
Romania's world-class mountains are to die for. The best time of the year to explore the winter resorts is in January and February. The slopes are excellent, and you won't be spending a lot cash either. Prices tend to drop dramatically when December ends. Travelers have high chances to find convenient travel packages that include both flights and accommodation. Poiana Brasov in a must-see. Located in the heart of the mountains, the city is one of Romania's finest. Several others nearby are Sighisoara and Sibiu. The Peles Castle and Dracula's Castle are the country's most interesting attractions, so make sure to check them out as well.
Croatia
Croatia is one of Eastern Europe's finest countries to visit. Whether you're an avid backpacker, yachters or luxury type of traveller, Croatia won't disappoint. Blessed with a variety of all-natural riches, beautiful shores, and outstanding cities, there's something for everyone here. However, if you want to save up some cash, you might want to avoid the months of July and August. If you don't want to do that and still save some cash, check Croatia's off-the-beaten-path islands. They're quiet, less populated and packed with nice and comfortable villages. Popular destinations are Hvar and Dubrovnik. Budget-friendly accommodation is easy to find if you don't lodge in the city centre, as well as fairly-priced bistros and restaurants. Make sure to include Banje Beach on your itinerary; it is close to the Old Town and has outstanding scenery and activities you can try out.
Poland at its finest
From a travel point of view, Poland is outstanding. Warsaw, Krakow and Gdansk are cities travellers cannot miss out on. Poland is a beautiful country with a medieval vibe that you don't see very often around western European nations. Krakow used to be the ancient seat of many kings and queens. The myths and legends surrounding the metropolis gives it a unique allure most foreigners adore. The monuments, gargoyles, ruins, and arches make the Old Town an outstanding historical open museum. Outside the Polish cities, we have the wilderness. Everywhere you look there's a lake, river, abundant forest or mountain trail. The Carpathians should convince you that your holidays in Poland should be more often.
Enjoying a conveniently-priced trip to Eastern Europe is something everyone can do is you play your cards right. Make plans in advance to save cash on accommodation and flights, and get more informed. After deciding on the best countries you'd like to see, find more information about tickets to museums and attractions. This will help you plan a budget accordingly. Avoid the peak seasons of summer and winter, and choose smaller-sized cities and towns; these are fairly-priced and they boast amazing activities and attractions too.