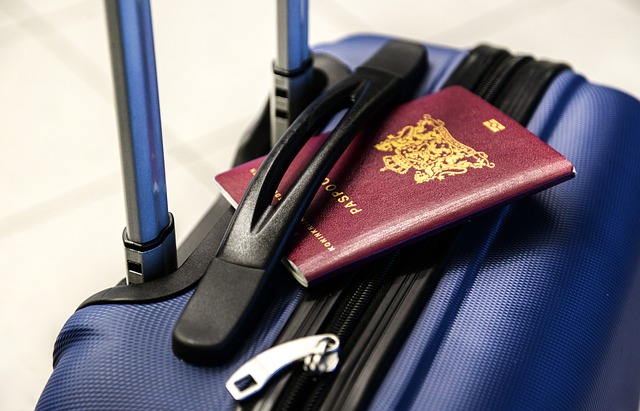 It can be overwhelming when packing and preparing for a vacation or a trip. You want to avoid bringing unnecessary items as much as possible, but at the same time you do not want to leave behind anything important.
If you are traveling by air and your checked-in baggage is lost en route, your travel insurance should compensate you sufficiently to buy replacement clothes – and a new bag of course – at your destination. However it may take several days for the airline to confirm that your bag really has been lost, so often when this happens you are left in limbo as to whether to start buying new clothes or wait for the airline to confirm they can't find it.
So what you pack in your carry-on needs to take account of not just what you may require en route and what the airlines specify you should pack in carry-ons, but also what you may need for at least the first 24 hours after your arrival.
Airlines have their own size and weight limitations when it comes to carry-ons and you must be aware of those before you travel. Most international and domestic flights have a 7kg carry-on limit. It's best to go for a lightweight bag around 1.5kg so you will get a packing weight of 5.5kg. If you need to buy a new one, you can check out the empty weights of the different models currently on the market by looking at the websites of online luggage retailers like Luggage Direct.
Here are some useful tips on what you should be packing in your carry-on cabin luggage that will help to make your journey easy and breezy.
Your electronics and gadgets
If you will be taking electronics and gadgets like laptops, tablets, mobile phones and chargers, ensure that they reach your destination with you by putting them in your carry-on bag. Many travelers have reported problems of pilferage of electronics from the check-in bags at airports in developing countries, and it happens too in developed countries from time to time.
Sometimes check-in baggage goes through an x-ray machine after check-in for security reasons, so it is easy for baggage handlers to identify bags that contain anything more than clothes. Many airlines require that all electronic items be hand carried, rather than checked in, and that applies to anything else that is valuable like cameras and jewelry.
In some small airports, it may be difficult to find power outlets to recharge mobile phones or tablets, so taking a portable powerbank in your carry-on is a good idea. That will ensure you avoid getting stuck with a flat battery during a lengthy layover.
Your medications
Although medications are usually safe in your check-in bags, and are not items that would attract attention from unscrupulous baggage handlers, consider what could be the possible inconvenience if your bag goes astray. So pack in your carry-on at least what you will need to take on the journey and for the first couple of days after your arrival.
Also any medications that you may have difficulty replacing at your destination should be carried in your carry-on.  And don't forget to pack the prescriptions.  Some countries' customs departments require that to prove they are for your personal use, and having the prescription with you will help getting them replaced if your bag is lost.
Copies of credit cards and passports
Nearly all credit card providers and government travel advisory websites recommend that you take photo copies of your credit cards and passport in case you lose them.  Despite this advice, not many travelers do, but it really is a big help to getting them replaced if you have copies with you. Include a copy of your driver's license too in case that gets lost.
You only need copy them once and slip them into a pocket of your carry-on, and then you can leave them there for all future trips.  An RFID blocking pouch or wallet to keep your actual passport and credit cards in is a useful accessory to keep in your carry-on bag too, because that will prevent your passport or credit card details being stolen by criminals with portable RFID scanners.
Some emergency clothes
If your check-in bag does get lost, you'll be very thankful if you are prepared. You can stay fresh with new underwear, socks and shirt until you get your belongings returned. Pack them at the bottom of your carry-on bag. Make sure to bring extra clothes that will work well with the weather of your destination.
When travelling to tropical countries, you may want to toss in a swimsuit as well so that you can still enjoy some water time. You may also want to bring a light jacket or a comfy cardigan which can work as an alternative blanket during a cold flight. Do not count on all airlines to have blankets for all passengers even on long-haul flights.
Your hygiene essentials
It is a must that you should pack your essential toiletries in your carry-on. Include your deodorant, toothpaste as well as a folding travel toothbrush. These items should be standard that you need to bring with you on all of your flights, whether short-haul or long haul.  You may also want to bring wipes to keep you smelling great and clean if you are stuck without any shower around.
Most countries and most airlines these days ban liquids and gels in carry-ons that are larger than 100ml, but if you have a preferred lotion or any other liquids that you need to bring, you may easily do so using special-sized plastic containers that are made specially for travel. These plastic containers are cheap to buy in drugstores and travel shops, and enable you to bring small amounts of your favourite creams and lotions.