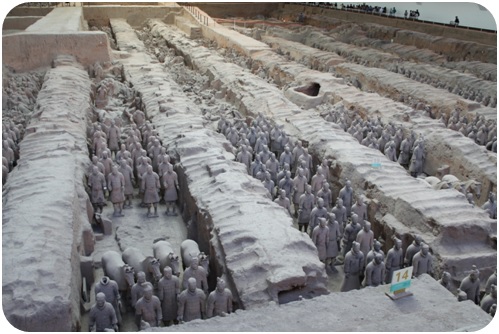 "Beauty, heartbreaking beauty is all around us"
– Edward Abbey
Nature is beautiful in all its forms. You may have seen a predator kill its prey with remarkable cruelty and thought it an ugly sight but I would beg to differ. We humans live in such close quarters with nature but fail to see how great, how vast, and how powerful it truly is.
I do not pretend to think that I understand nature's beauty, but I may have glimpsed it, so may have many of you. In this article I wish to share some of the most spectacular creations of man and nature that are found below the ground. This information may not be for those of us that fear small and cramped spaces but then again it might be just for you, maybe you'd wish to overcome your claustrophobia just to see these remarkable places for yourself.
Poço Encantado, Brazil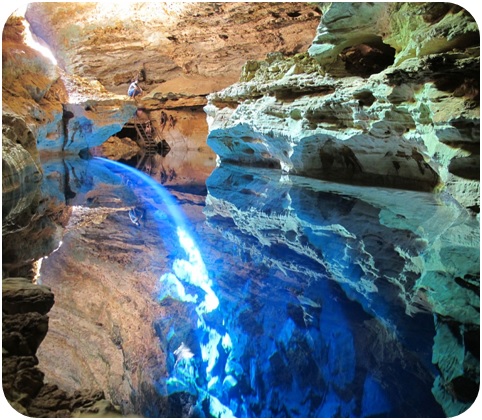 The name directly translates to mean "Enchanted Lake"; it is set along the eastern border of chapada diamantia range near Andarai in northeast Brazil, It is an underground lake with a natural window to Bahian jungle above. The ideal time to visit this majestic underground lake is said to be in the months of June and July between 11am and 12am. As during that time the sunlight falling on the water refracts and turns it a very wonderful blue. The real beauty is not in the color of the lake but in the lake's clarity. There are times when it's impossible to determine exactly where the water surface meets the rock chamber (as you can see in the image). Brazil is a wonderful country to visit, even more so now that the world cup has started.  If you do find yourself there, be sure to explore its exotic depths.
Svalbard Global Seed Vault – Spitsbergen, Norway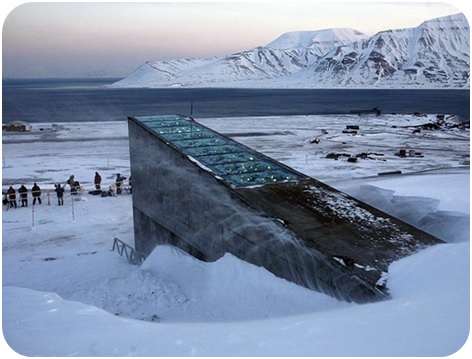 AKA the Doomsday Seed Vault is an underground storage facility buried deep in a mountain on Spitsbergen, an Arctic island halfway between mainland Norway and the North Pole. It stores over 740,000 seed samples—duplicates of the holdings of local seed banks all over the world—insuring against seed loss in the event of a local or global catastrophe. Spitsbergen was considered the ideal location due to its lack of tectonic activity and its permafrost, which aids preservation. And it's located 130 meters above sea level, therefore the specimens will keep dry even if there is a drastic increase in ocean level.
Xi'an, China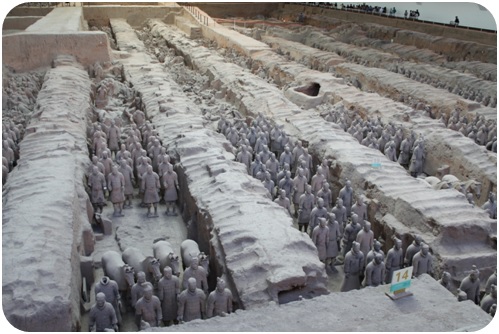 Xi'an, China, is where one of the world's most famous underground relics lies. The elaborate tomb complex of China's first emperor is guarded by thousands of life-size clay sculptures. Positioned by rank and each bearing a unique facial expression, the soldiers are arranged in underground corridors. In some corridors, the soldiers march behind clay horses pulling wooden chariots.
This overwhelming wonder was constructed over the course of 38 years by over 700,000 laborers; work halted in 209 BC amid uprisings a year after Qin's death. According to archaeologists, the terracotta army is part of an elaborate mausoleum created to accompany the first emperor of China into the afterlife. Qin's tomb itself remains unexcavated, though it is expected to yield even greater treasures.
There are many other such wonders but the truth is that I did not find them quite as interesting as the ones I've mentioned.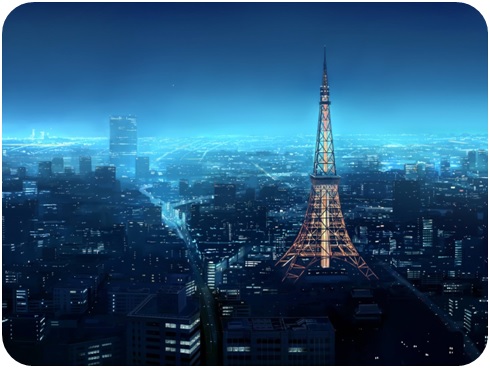 There is one other underground wonder, but there is no confirmation on whether or not it actually exists, what makes this place so interesting is not the size or beauty but its secrecy. The Japanese government has vehemently been denying the existence of any sort of underground city that exists beneath the streets of its capital. But there are inconsistencies between the new and old maps of Tokyo not to mention other unexplainable things; these inconsistencies are referred to as the "The seven riddles of Tokyo" and were presented to the world in a book called the "Teito Tokyo Kakusareta Chikamono Himitsu" ("Imperial City Tokyo: Secret of a Hidden Underground Network") authored by one, Shun Akiba.
There are countless other wonderful places both underground and above it.  Good luck in your future travels.
"Man cannot discover new oceans unless he has the courage to lose sight of the shore." – André Gide