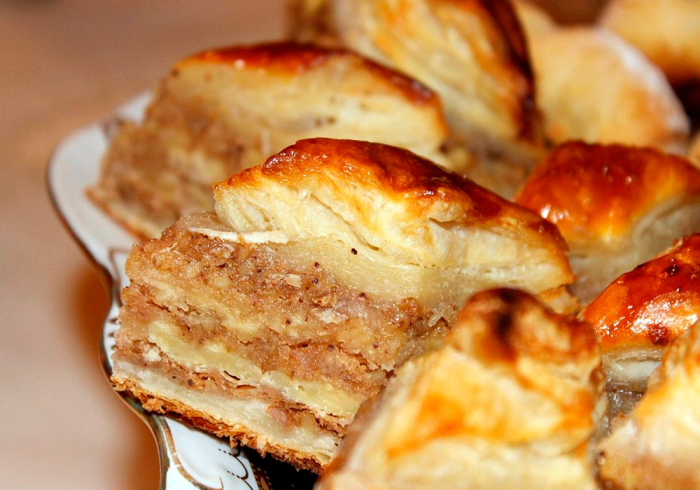 Armenia is a very interesting, unique and colorful country with beautiful nature, old history, and traditions. But today we'd like to tell you about tasty Armenian food and more precisely about national sweets. Thus this article is dedicated especially to the sweet tooths. So today Armenian travel company Arara will tell you what sweet dishes you should try during your visit.
Armenian Gata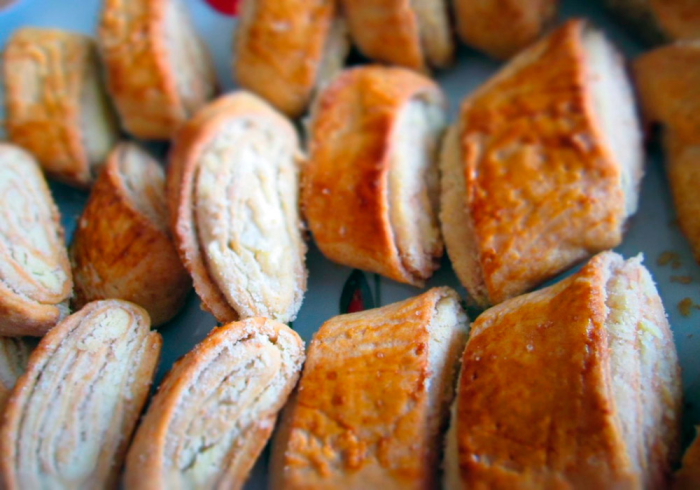 Armenian sweet cake gata is considered the integral part of national cuisine and culture. Gata is not just sweetness; it is one of the main dishes on any Armenian feast table. During Armenian weddings, the relatives of a bride meet the groom with beautifully decorated gata. There are many varieties and recipes of gata in Armenia: Yerevan gata, Karabakh gata, Gyumri gata and others. The most widely spread is probably Yerevan gata which is prepared of puff pastry and horiz (filling of sugar, flour and butter). We also advise you to go to Geghard monastery and try Geghard gata which is sold just near the monastery. It is prepared from yeast dough and has very tasty sweet filling. Moreover, Geghard gata is very beautifully decorated. To get to Geghard you can take a taxi or rent a car in Yerevan - http://rentyerevan.com
Armenian Honey Baklava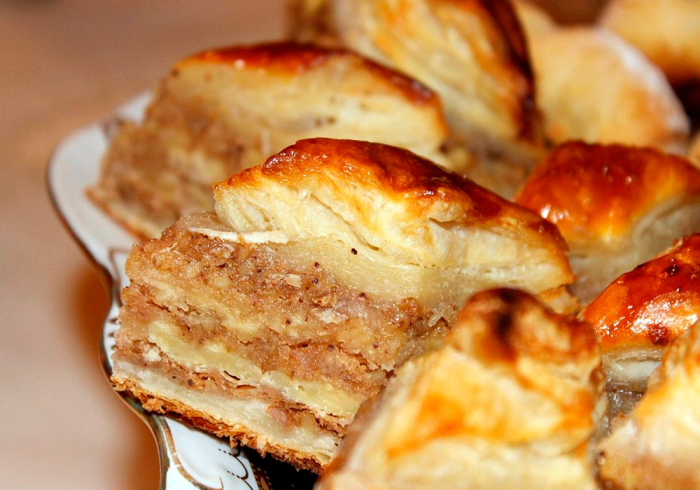 Armenian cuisine is unique in itself, but there are several dishes that entered the Armenian cuisine from its neighbors. For example, the famous baklava was invented by Assyrians in the 14th century. That times baklava became the main sweet dish on the festive table. That's why it also became popular among neighboring countries. Today many countries starting from Armenia and ending with Greece prepare baklava and have their own unique recipes.
Real Armenian baklava is so sweet and satisfying that you won't be able to eat more than 2 pieces.
Dried Fruits and Alani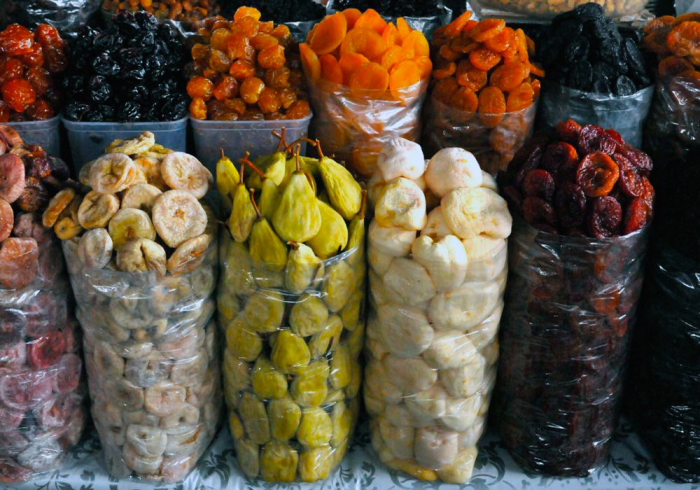 In Armenian food markets, the main place is occupied with bright dried fruits and alani. Armenians prepare dried fruits from the sweatiest fruits which completely preserve vitamins. The fruits are dried in natural way with no added sugar that's why even people with diabetes can eat them.
Alani is a tasty sweet prepared from dried peaches with the addition of nuts, honey, cinnamon, and sugar. Alani is not only tasty but it's very beautiful delicacy, which will decorate any holiday table.
Armenian Sweet Sudjukh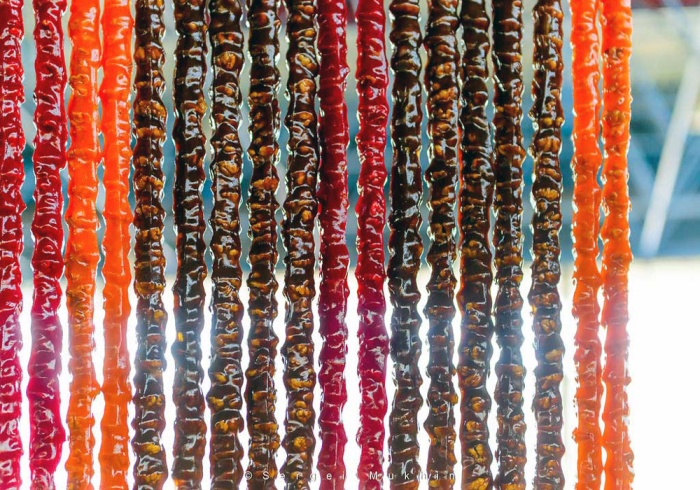 Another traditional sweet that is popular far beyond the borders of Armenia is sweet sudjukh (or sudzhuk) made of large walnuts and a special blend of flour, sugar, cinnamon, cloves and other spices. This sweet «sausage» is one of the favorite among Armenians, which is not only tasty but also very useful.
Hshablit (almond biscuit)
As you know Armenians like to drink coffee very much. And the most delicious treat for coffee is nshablit. That is an almond biscuit that has its own special place in the culture of the country. According to the tradition, the sister-in-law should give the basket of nshablit to bride for the wedding. Of course, not all follow this tradition nowadays.
The preparation of this tender crisp biscuit is rather complicated process, but Armenian housewives never take the trouble to prepare nshablit for their dear guests.