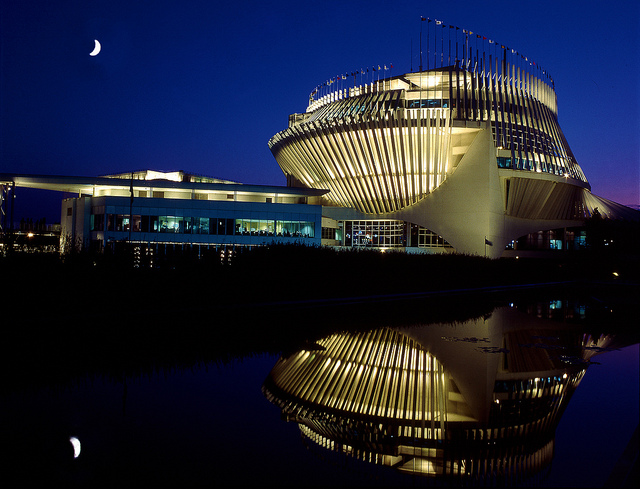 Casinos are becoming more and more popular nowadays. The reason might be that they are not as pricey as they used to be. If you are considering to visit one, but want to practice first, play the best online casino games in Canada at LuckyNuggetCasino.com from the comfort of your own home!
The Casino de Montreal is the biggest casino in Canada and is open 24 hours a day, 7 days a weeks. The casino boasts: over 3,200 slot machines, speed lotteries, virtual games for online casino fans and over 115 gaming tables. It is popular for its cabaret shows that are much like something you would see in Las Vegas. The architecture is quite striking with its low ceilings and numerous windows.  The casino was opened in 1993 and built on ile Notre Dame in Montreal, which is a man-made island on the Saint Lawrence River. The island was built for Expo 67 which was one of the most successful World's Fairs of the 20th century. Two of the three buildings that make up the casino were built for Expo 67. The third building was built by the casino itself.
The island that the Casino is built on is in itself a popular tourist attraction as it also includes a rowing and canoeing basin which was created and used in the 1976 summer Olympics. It is the biggest artificial rowing basin in North America to this day. People also use it as a skating rink in the winter months. Visitors can also take advantage of the lake on the western tip of the island which provides a beach during the summer which is open to the public for swimming and water sports.
The Floralies gardens are also an attractive spot to visit. This is from when the island hosted the Florerias Internacionales in 1980 which was a horticultural exhibition and competition. The gardens cover over 25 hectares and are well cared for. The garden is well known for having various plants and flowers that are not known to be compatible with Montreal's climate, but flourish due to a dedicated team of gardeners.
This post was written by Thomas Shannon
Photo by Yvon Lacaille on Flickr