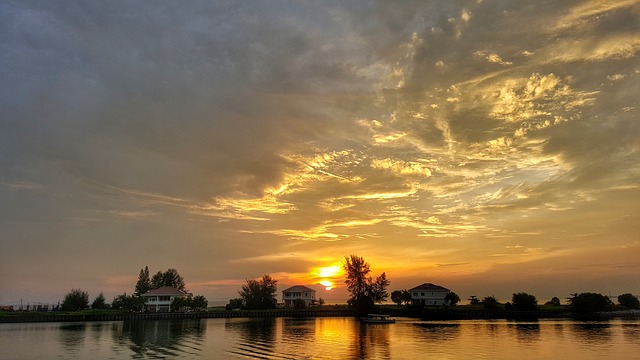 Kuala Lumpur is a fun and exciting city to visit and to live in, with a diverse range of attractions and things to do, from historic sites to mouthwatering food and amazing shopping. Kuala Lumpur is also fortunate to be not far from the coast, with the warm seas of the Malacca Straits only an hour or two away. If you're looking to escape the city to the coast for the weekend, try out one of these three great choices.
Sepang
Sepang is one of the closest beach resort spots to Kuala Lumpur and you can reach it by heading out past the airport. The absolute highlight is the amazing Golden Palm Resort, offering a luxurious weekend stay right on the water. The resort has villas built on stilts right out on the water itself, with the villas placed to replicate the shape of a palm tree. Enjoy the cool sea breezes and dine at their amazing restaurant. It is hard to beat this beautiful spot for a short stay from Kuala Lumpur, plus it is located just 25 minutes from the airport.
Malacca
For a taste of history, Malacca is the perfect spot to visit for the weekend from Kuala Lumpur. This historic town is steeped in history, originating as an important trade port, starting out as a Malay Sultanate, before being held at different times by Portuguese, Dutch and British colonists. All of these people have left their mark on the town and Malacca is now a true culture pot with Asian and European influences. The old town of Malacca is UNESCO World Heritage Listed with hundreds of beautiful historic buildings. The heart of the old town is Chinatown, where on the weekend a huge night market sprawls along the main street – Jonker Street. A cruise along the Malacca River is a must as well as a visit to the different museums. Malacca also has some excellent and unique dishes to sample.
Port Dickson
Port Dickson, located to the south of Kuala Lumpur, is one of the closest beach spots to the city, and it is also a nice historic town to explore. Enjoy nice stretches of sandy beach fringed with coconut palms and warm tropical water to swim in. Nearby, the Blue Lagoon is a sheltered, picture perfect spot with crystal clear water that is perfect for swimming and snorkeling. There are lots of wonderful resorts and restaurants to enjoy, plus historic attractions such as the nearby Cape Rachado Lighthouse, built by the Portuguese in the 16th Century.
If you are looking to escape to the coast for the weekend for fun, sun and sand, these three places make great choices.